Following a hat-trick of acquisitions in May, Seventeen Group is building scale to maintain its independence says chief executive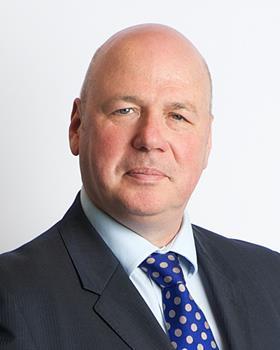 When undertaking M&A activity, companies should not simply focus on the "next bill" of business - making time to take care of current staff is a "really important" part of this process, said Paul Anscombe, chief executive of Seventeen Group.
He told Insurance Times: "The market has seen so many deals [over] the past few years, but what we don't always talk about is how important it is to prepare your existing team for the fact that the group [is] expanding and [is] going to be bringing on board new people.
"You're dealing with two sides – it's your existing business and your existing staff, and it's the staff of the acquisition.
"You've got to ensure that both parties are taken care of."
In May 2021, despite the economic ramifications of the Covid-19 pandemic, Seventeen Group completed a hat-trick of broker acquisitions.
The new deals included Ipswich-based commercial broker Ryan Insurance Group, Middlesex-based construction specialist Pinner Risk Solutions (PRS) and Christopher Rowe – a Cornish broker specialising in marine business.
Both PRS and Ryan Insurance Group have became part of the top 50 broker's subsidiary James Hallam.
With no outside interests, banks, or private equity involvement, all the decision-makers in Seventeen Group's business are brokers, which impacts on its acquisition strategy.
"We can see the value of what brokers do and we understand how they operate," Anscombe explained. "It's a unique side to us that we have got that 100% broker experience on board – we understand their business."
Considering consolidation moving forward, Anscombe believed that the way the market is shaping up, Seventeen Group needs to be of a certain size to maintain long-term independence.
He said: "That is partly what's driving our M&A activity at the moment because we can see a real opportunity to be a leading independent in the future market, but we've got to be of a size that can help sustain that independence rather than being swallowed up into trade cell.
"What most brokers want is to look after their clients, to maintain their insurer relationships and have that continuity.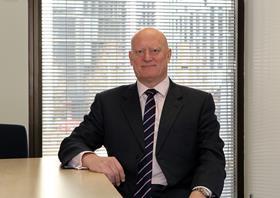 "So, we can give people the home where they can get on with looking after their clients, will put the support structures around them and they've got the confidence of knowing that the group [is] going to be around for years to come with a very strong strategy to grow and to remain independent."
Working together
Anscombe said that once an M&A agreement has been made, there is an "immediate shock factor" among staff, which in turn leads to "some nervousness" and surprise.
He added: "What you want in the early weeks is to let staff settle down and know that life carries on after the deal."
Since making the three deals, the acquired brokers have already interacted with the existing Seventeen Group business.
For example, PRS has helped one of Seventeen Group's account executives, based in Plymouth, deal with a "very tricky" construction risk.
Furthermore, Ryan Insurance Group is working with the group's professional indemnity team in London on a "major" public offerings cover.
Christopher Rowe has also helped Seventeen Group by enabling it to build a footprint in Cornwall.
"Already we've seen that interaction begin and that's a good thing early doors," Anscombe explained. "It gets people talking and they can see the value. [It] builds from there.
"After time, once you start to gain trust with staff, then you can talk about the future – future plans and ideas. But unless you've got trust, you can't achieve anything."
Getting integration 'right'
Although it may seem like standard procedure, Anscombe stressed that exercising due diligence and conducting investigations are a "vital" component of a thorough M&A strategy. If avoided, businesses can "walk into huge unknowns" that can prove detrimental to success.
To get integration "right" in M&A, Anscombe said that businesses need to approach deals with a "clear set of integration objectives and time frames", as well as ensuring that resources are available to deliver set goals around the acquisition.
Objectives that need to be agreed with the vendor can include sensitive issues, like the possibility of reducing staff, changing the brand name, moving premises, or what information technology platform the new partnership will use.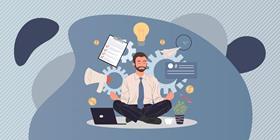 Anscombe said: "You've got to have clarity on those [objectives] right from the outset, so that you've got the vendor on side in knowing what you're needing to do and by when, so that they can help with the communication with their team.
"But ultimately, the measure - and you'll only know this further down the line - is retaining staff. If you retain staff, you tend to retain clients because the two are absolutely linked."
As a result of prioritising people, Seventeen Group still have staff on board from businesses that were acquired between 15 and 20 years ago.
"We're not buying machines or property," Anscombe explained. "If you've got a property company, you can buy a property – there's an asset, it sits there, it has value and there you are.
"But in the insurance business, the assets are only the staff – the knowledge that they've got, the relationships they've got. If you get it wrong and staff walk out the door, then your business has gone out the door.
"Whether you've got legally enforceable contracts or not, the reality is if you lose your key staff, you're going to lose clients, so it's a very unique business – your assets come in to the office each day and go home each day."
ACQUISITION JOURNEY
What businesses did Seventeen Group buy in May?
Seventeen Group's acquisition of Cornwall-based Christopher Rowe Limited (CRL) became effective on 11 May 2021.
CRL was established in 1984 by Christopher Rowe. It is a local broker that specialises in the marine sector, as well as associated trades and personal lines.
The group acquired CRL to build its presence in the South West. It also presented an opportunity for James Hallam to expand subsidiary Everard's marine division.
Meanwhile, the acquisition of Middlesex-based Pinner Risk Solutions (PRS) was effective on 7 May 2021. The business was established in 2012 and focuses on clients in the construction industry.
The business employs nine staff out of offices in Ruislip and handles circa £5m gross written premium (GWP).
It now forms the construction specialist division for James Hallam.
The group also acquired Ipswich-based Ryan Insurance Group, effective from 6 May 2021.
Ryan Insurance Group was established in 1975, employs over 50 staff, is a UK top 100 broker and handles over £12m of GWP.
Two-thirds of the business deals with commercial lines and one-third focuses on private clients.
Included within its commercial book is a specialist hospitality account, plus an SME unit.