It follows the broker originally announcing this acquisition in March last year
Broker Aston Lark has announced that it has completed its acquisition of Ingram Hawkins and Nock Limited (IHN) in a bid to expand its reach in the north of the country.
IHN is a chartered insurance broker based in Stourbridge, West Midlands.
The acquisition is Aston Lark's second this year.
It originally announced the purchase in March last year - its first since the merger of the Aston Scott and Lark companies.
But it was also the independent broker's first acquisition of 2018 which it has completed within a year.
Ongoing strategy
Peter Blanc, chief executive at Aston Lark told Insurance Times: "It is part of its ongoing strategy to make sure that we integrate all of the business we require really quickly."
This is because Aston Lark aims to be a unified business with integrated functions.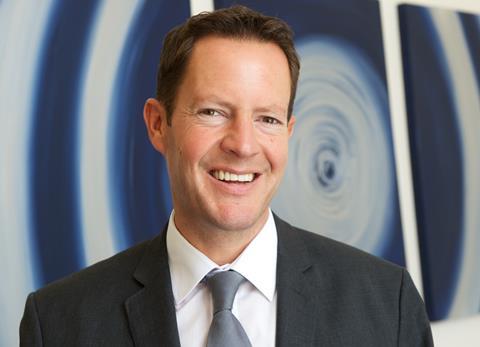 He continued: "It's a different approach, not everyone is doing it, but we think it's the right one as we can bring lots of other benefits to the IHN customer base such as employee benefits, a private client offering.
"We have ambitious plans over the next few years so we are keen on talking to any chartered insurance brokers with a specialism anywhere around the UK but are particularly keen on expanding our Northern operations if we can."
Northern sights
Blanc added that Aston Lark is keen on talking to any other insurance brokers with a specialism.
"Historically we are very strong in the South East, and we are looking to expand our footprint so that we are nationwide and the obvious area to expand into is the Midlands.
"We are in talks with other brokers in the Midlands and we hope to make other acquisitions in the not so near future," he said.
He said that he hopes to grow Aston Lark's business in the Midlands but also has sights on Manchester, Liverpool among others.
Expand
In terms of why Aston Lark chose to acquire IHN, Blanc said it has always admired its vehicle dismantling and masonic lodges schemes having known the management team for years.
He said that it hopes to introduce its client product offering to IHN and help it expand these schemes.
Aston Lark also bought a business in Derby and it has been looking for others in the West Midlands.
In January, this year it announced that it wanted to either add or replace its current private equity investor.
Subscribers read more
Integration and digitalisation key to growth at Aston Lark - Peter Blanc