UK yacht is one of the nine classes of business Amlin said it was seeking to withdraw from last year
Aston Lark has bought Amlin's UK yacht book of business, it announced today.
Expected to complete in January, the Haven business is worth £10m GWP and is one of the nine classes of business Amlin said it was seeking to exit last year.
Amlin will continue to underwrite the policies and the business - to be renamed Haven Knox-Johnston upon completion of the deal - will keep its 30 employees, Aston Lark said.
Haven was launched in 1986 to provide boat insurance; it was later merged with Knox-Johnston Insurance Brokers, which became part of Amlin in 1992.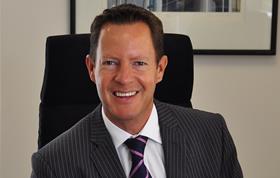 Aston Lark chief executive Peter Blanc said he was "looking forward to developing the business significantly over the coming months, including the launch of an online broker portal, whilst ensuring a continuation of the high level of service brokers and customers have come to expect."
He added that Amlin had demonstrated its confidence in the business by agreeing to a long-term underwriting commitment.
Son of the business's founder Chris Knox-Johnston, Paul Knox-Johnston, said: "So many of our loyal customers still think of us as Haven Knox-Johnston and it is great that Aston Lark recognises the strength of the brand.
"A new owner means a fresh start and the opportunity to innovate, acting upon customer feedback and new ideas, which will set us apart from others."
Member of the founding family Robin Knox-Johnston added: "The original business was built on pillars of knowledge, fairness and integrity and I am confident this will continue under the new ownership of Aston Lark."
The other lines Amlin is pulling out of as part of its strategic review include: property and casualty (P&C) UK insurance business (covering corporate property, real estate, casualty, package binders and fleet) and aviation.