The new candidate was chosen unanimously by the board of directors
AXA has confirmed that Antoine Gosset-Grainville will be the insurer's new chairman following Denis Duverne's retirement in April 2022.
The two-year succession process, which was managed by the AXA board's Compensation and Governance Committee, saw the board of directors unanimously opt for Gosset-Grainville's appointment upon Duverne's planned retirement.
Thomas Buberl, chief executive of AXA, said on the appointment: "Since 2016, it has been my privilege to work with Denis Duverne and I look forward to his continued support until the end of his mandate in April 2022.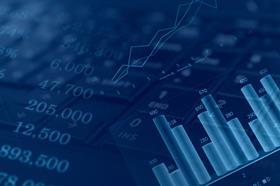 "While Denis's retirement will mark the end of an era for me, I am very pleased that Antoine Gosset-Grainville has agreed to become the chairman of AXA in April 2022.
"His broad experience will be a valuable asset for the management committee and me in managing the challenges in front us."
Gosset-Grainville added: "I am very honoured by the confidence the board of directors has placed in me and am proud to be part of the history of this great company, which has grown over the past decades to become a flagship of French and international finance.
"I would also like to thank Denis Duverne and Thomas Buberl for their trust. I look forward to working closely with Denis Duverne, Thomas Buberl and the board over the next year to ensure a successful transition in April 2022."
Duverne commented that Gossett-Grainville "will bring a great deal to AXA".
He continued: "Antoine's extensive experience in the world of business and public affairs, as well as his entrepreneurial track record in building a successful law firm in Paris, will bring a great deal to AXA and help drive the next phase of the group's success. I look forward to working closely with Antoine over the next year to ensure a smooth transition."