Biba's head of technical services noted the 'challenging market conditions' the sector is experiencing around professional indemnity
Biba has renewed its professional indemnity (PI) accredited broker contract with Griffiths and Armour for another three years.
Founded in 1934, broker Griffiths and Armour has more than 80 years of experience providing PI cover to professions, such as approved inspectors. Although it provides cover across many industries, it specialises in construction and has been a Biba accredited provider since 2013.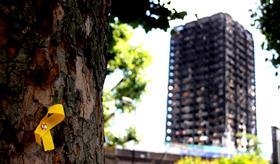 Trade body Biba has an ongoing PI initiative that offers members help with risks related to PI, as well as claims management support. This information can be accessed via Biba's online PI Hub.
Mike Hallam, head of technical services at Biba, said: "It goes without saying that in the challenging market conditions that we are now experiencing in the PI market, our members appreciate the support we can provide.
"Having Griffiths and Armour on board for a further three years is most welcome."
Extremely challenging PI market
Matt MacLaren, professional risks director at Griffiths and Armour, said the broker is delighted to continue to offer support and cover to Biba members as an accredited PI provider.
MacLaren continued: "Our Biba PI scheme has a wide range of benefits for Biba members, including very broad and secure policy coverage, a dedicated in-house claims team to help manage the claim process smoothly, regular risk management guidance updates and numerous seminars and webinars available to our brokers.
"Our long-term quality approach has benefited broker members with the highest levels of continued pandemic-cover available, along with a safe and supported journey through what is an extremely challenging PI market."