Female brokers have been more stressed than their male counterparts over the last year
Brokers are more stressed than ever with 68% experiencing a mental health issue in the last 12 months, compared with 57% last year, according to research by insurer Ecclesiastical.
This figure records the highest level of broker stress since specialist insurer Ecclesiastical launched its annual Broker Wellbeing Survey three years ago. The survey tracks stress levels by asking brokers to rate their stress from one to 10.
Polling 200 brokers between August and September 2021, this year's survey revealed that in the past 12 months, the average broker stress rating has risen from 5.27 to 5.42.
Adrian Saunders, commercial director at Ecclesiastical, said: "This is the third annual Broker Wellbeing Survey and our research has found that brokers are under pressure more than ever.
"Heavy workloads and increasing demands from customers, along with the lingering impacts of the pandemic, are contributing to record stress and anxiety levels.
"Worryingly, brokers feel less able to report their concerns to their employers, with just two in five feeling comfortable talking to their manager. This is something that firms need to address promptly."
The research was published ahead of World Mental Health Day on 10 October 2021.
Female brokers more stressed than males
The survey further found that average stress levels were higher at national brokers, but it also showed a correlation between stress and age.
For example, 18 to 35-year-olds reported lower stress levels over the last year than brokers aged between 46 and 55.
Meanwhile, female brokers were found to be more stressed than their male counterparts over the same reporting period, recording an average stress score of 6.33.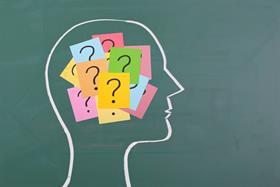 Overall, respondents said the biggest contributors to stress were heavy workloads (78%), customer demands (49%), dealing with regulation (45%), as well as the pressure to hit targets (41%).
Around 29% of brokers also cited Covid-19 as a major source of stress.
The survey found that 56% of brokers are now mainly working in the office, with 23% working from home. Only 21% of brokers are working flexibly between home and the office.
The top mental health issues cited by brokers participating in the survey were stress (61%), anxiety (41%) and feeling overwhelmed (36%). Around 14% of respondents suffer from depression too.
Positive awareness
On the flipside, brokers are more confident at recognising the signs of poor mental health in themselves, with 92% of brokers being "quite" or "very confident" - this is up from previous years.
The same percentage of brokers also believe they have the tools to deal with stress.
Despite brokers' understanding of mental health falling from last year's score of 5.36 to 5.13, overall awareness of mental health issues is at its highest level, with an average score of 5.84 out of 10 - up from 5.81 last year and 5.7 in 2019.
But brokers are taking less time off, with just 4% of respondents who have experienced mental health issues in the past 12 months taking time off work.
Only 44% felt able to report their mental health issues to their employer - this figure has declined steeply from 74% in 2019 and 56% last year.
While 77% of brokers said their organisation is supportive of people with mental health issues, only 43% feel comfortable talking to their manager.
Saunders added: "Awareness of mental health is improving and firms are introducing a range of wellbeing initiatives."
Nearly three-quarters of brokers have introduced wellbeing initiatives in the workplace to support staff, with a third of respondents adding that the Covid-19 pandemic has improved their employer's approach to staff wellbeing.
Flexible working was the most popular wellbeing initiative (45%) among brokers, followed by confidential helplines (34%), counselling support (28%), mental health awareness training for staff (28%) and managers (25%), as well as utilising mindfulness techniques (20%).
One in 10 broker firms have introduced yoga to support colleagues with their mental health.
Broker support
Ecclesiastical aims to support its brokers by offering them mental health first aid training. The insurer's management team is also participating in this, to better assist its teams.
This year, Ecclesiastical also teamed up with Mental Health in Business, to provide support and guidance on how to best manage stress and build resilience - the pair hosted a series of webinars to support brokers with these topics.