As policyholders struggle to contact direct insurers during the pandemic, industry experts say brokers can fill the void 'by making sure that we are flexibly available for our clients and the public'
Brokers have a "big opportunity" to fill the communication gap left by direct insurers during the Covid-19 pandemic; Carl Shuker, group chief executive at A-Plan, said that policyholders are still "really keen to speak to somebody" and that "technology is not the answer" when it comes to insurance queries.
Speaking at an Insurance Times webinar on 24 June, titled Brokers and coronavirus: What challenges will brokers face post-Covid and what role will technology play this year and beyond?, in association with Applied Systems, Shuker said that his firm's clients have described direct insurers as "inaccessible" during the coronavirus crisis, which provides an opportunity for brokers to demonstrate their value.
In an example, Shuker cited an email he received from a client, who had spent the past four days trying to get in touch with their direct insurer.
Shuker described the client as "surprised and relieved" to get through to A-Plan; the firm then arranged insurance for the client's house and two cars off the back of that conversation.
"What we have found in terms of engagement is they are really keen to speak to somebody," Shuker explained.
"Insurance is not a commodity product; whether it's car or household, there are lots of elements of cover that do need explaining and understanding.
"What we have had is a lot of feedback from our clients around how inaccessible some of the direct insurers have been and how that has caused them a great deal of difficulty and what a relief it is to actually be able to get through to an organisation that can answer their questions.
"People still want that assurance of being able to talk to somebody and I'm not sure that's going to change dramatically as we come out of the current pandemic."
The opportunity for brokers, therefore, lies in being "flexibly available" to answer client questions rather than directing policyholders to online resources.
Shuker continued: "It's quite stressful when you cannot get hold of the person you need to speak to, whether it's about your renewal, your claim or your mid-term adjustment.
"And that huge relief if a broker is at the other end of the phone and is able to pick up the phone quickly and answer their questions really knowledgably.
"There's a big opportunity at the moment by making sure that we are flexibly available for our clients and the public.
"It just proves the point that technology is not the answer because these are technological platform businesses, so forcing people online when they don't want to go online is not the right outcome for the consumer."
Neil Grimshaw, director at Ravenhall Risk Solutions, added that communications with clients has changed overall during the pandemic, especially in light of the FCA's test case around the clarity of business interruption (BI) policy wordings as brokers are left to outline to disgruntled policyholders their involvement in the insurance supply chain.
He said: "The communication that we have with our clients has changed.
"We've become, over the past few months, a lot more conscious of explaining our position in the insurance cycle to our clients.
"We aren't insurers. We don't write policy wordings and I think a lot of the time we find ourselves in a circumstance where our clients just think that we're the insurer as well if we don't explain that relationship to them.
"We've changed the way we communicate to our clients because we spend a huge amount of time explaining to our clients where we sit in the supply chain to make sure they understand the capabilities and limitations of what we can do; that leaves us in a much stronger position moving forwards."
Business partners
The webinar panellists further discussed being technologically ready for a second wave of Covid-19; although this mainly means investing in cloud-based services in order to continue business operations, Grimshaw added that brokers also need to consider the resilience of their service providers and how they, in turn, could be impacted by a second coronavirus wave.
"You've got to have the ability to be able to rely on the resilience of the partners that you choose," he said. "Being in the cloud has been, without a doubt, the main enabler in us being able to move very, very quickly to a work from home, lockdown coping situation.
"That along with having a cloud-based telephone system as well has enabled that to be a relatively straightforward process in respect of the operational aspects.
"But just because you are in the cloud doesn't mean you have the resilience within the business that you particularly expect or like.
"The most important thing is that you ask how resilient [is the service provider] as a business, how resilient are [they] as a business partner - whether it's your telephone provider, whether it's your cloud services provider.
"What happens if something goes wrong with you? How does that impact on my business?
"We've got to make sure that we do our proper due diligence as brokers when we're selecting partners to make sure that they have correctly categorised data centres, that they've got the right ability to be able to recover. Make sure that you really do have a good think about what could happen if it went wrong."
This week's webinar also provided insights from Andy Fairchild, chief executive of Applied Systems Europe, and Adam Khalifa, head of EMEA financial services at Google.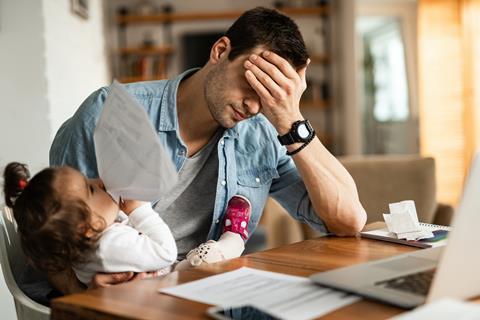 Webinar Brokers & coronavirus: What challenges will brokers face post-covid and what role will technology play this year and beyond
1

2

Currently reading

Brokers have 'big opportunity' to win accessibility game against direct insurers

3

4

5