Read up on all the session content from 2021's virtual Insurance2025 event, sponsored by Markel
This year, Insurance Times held its annual Insurance2025 conference virtually on the 20, 21 and 22 April.

With specific days dedicated to personal lines, commercial lines and the insurance industry as a whole, the event showcased an abundance of in-depth spotlight interviews, as well as panel debates and expert on-demand sessions.
If you missed any of the sessions, or want to refresh your memory on the key topics covered, then check out our exclusive event coverage on Insurance Times.
Please note: Full coverage of all Insurance2025 sessions is underway - further links will be added as and when the content is published.
Day One Keynotes - Personal Lines
In the Spotlight: Ian Hughes, Consumer Intelligence.
The Boardroom Debate: Pricing review.
The Big Interview: James Reader, Covea Insurance.
Day Two Keynotes - Commercial Lines
In the Spotlight: Phil Barton, Partners& and Nic Brown, Markel UK.
The Boardroom Debate: Hard market.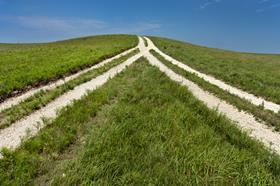 The Big Interview: Stephen Catlin, Convex.
The Big Interview: Stuart Reid, Partners&.
Day Three Keynotes - Insurance Industry
In the Spotlight: Colm Holmes, Aviva.
The Boardroom Debate: The future of work.
The Big Interview: Andy Fairchild, Applied Systems Europe.
On-Demand Sessions
Brokers that provide a specialist solution have the edge: Richard Brooks, Markel UK.
Cybersecurity is the big risk facing companies: Neil Arklie and Peter Holmes, Aviva.
Pandemic/catastrophe protection: James Dalton, ABI.
Rise of the self-service customer: Jessie Burrow, Direct Line Group.
An 'on demand' world: Dave Chapman, Applied Systems Europe.
MGAs face a challenging future: Charles Manchester, Manchester Underwriting Management.
The rise in vulnerable customers: Steve White, Biba.
Broker technology - where next: Stephen Murphy, Applied Systems Europe.
Weathering the storm - the insurtech perspective: Matt Connolly, Sonr.
Open insurance and API-driven insurance models: James York, Worry+Peace.
Serving the needs of the sharing economy: Louise Birritteri, Pikl.
Lloyd's blasts into the future: Ed Gaze and Rosie Denee, Lloyd's Lab.
The semi-autonomous vehicle revolution: David Williams, AXA UK.
Cryptocurrency - growing as an asset held by HNW but there are big risks: Greg Brown, Oxbow Partners.
The future of Lloyd's Broker e-trading: James Wright, Beazley and Gareth Miller, Endava.