The insurer is 'quite nervous' about the government communications and customer perception surrounding automated lane keeping system technology
Insurance2025: Describing automated lane keeping system (ALKS) technology as "cruise control on steroids", David Williams, managing director of underwriting and technical services at insurer AXA, urged customers to view ALKS as driver assistance only rather than having fully automated functionality, otherwise "we'll see serious injuries, we'll see deaths".
Williams was speaking to Insurance Times editor Katie Scott as part of the title's three-day virtual conference last week, Insurance2025.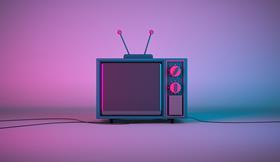 According to the Department for Transport and the Centre for Connected and Autonomous Vehicles, ALKS "is vehicle technology designed to control the lateral, left and right, longitudinal, forward and back movement of the vehicle for an extended period without further driver command.
"During such times, the system is in primary control of the vehicle and performs the driving task instead of the driver at low speeds on motorways".
Although "AXA absolutely fully supports the implementation of technology that's going to make roads safer" and "we actually love the [ALKS] technology", Williams said the key danger here is customers misunderstanding the system's level of automation.
He explained: "Automated lane keeping systems are driver assistance, it's as simple as that.
"They can't change lanes, they can't perform a minimum risk manoeuvre. Working with Thatcham and the ABI, we've come up with 12 conditions that should define a safe autonomous vehicle and automated lane keeping systems can only really comply with two of them. That gives you a bit of an idea that there's a long way to go.
"The problem is if they're misrepresented as being self-driving, if they are sold as enabling you to disengage, then we're going to see some serious road accidents. And that's our big concern.
"We aren't anti-ALKS - we actually love the technology, as long as people understand it is just driver assistance and it should be described as such and you cannot disengage. You should think of it really as cruise control on steroids.
"We're really quite nervous about some of the comments that were coming out from government about ALKS coming out onto the UK's roads and the UK being the first nation to have automated vehicles on the roads.
"I don't have any problems at all with better driver assistance systems being approved, but my fear is if word gets out that the government is considering them automated and that people don't have to take the same level of care that they would have previously, then what we'll do is we'll see some serious accidents. We'll see serious injuries, we'll see deaths."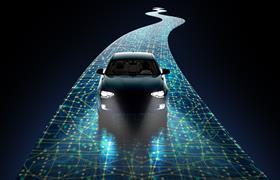 Williams added that even though "the initial regulations were talking about [using ALKS at] a low speed, there's already moves in Europe to push that up to national speed limit" on motorways. For Williams, this means "you are going to get some serious accidents".
"How long does it take a human being to get back up to speed when they've been leaving the vehicle to do the driving?" he asked.
"If you're completely disengaged – you're reading a book, watching a video, whatever – as you can imagine, it takes quite a while to be fully alert and fully back to speed."
He noted a further concern as ALKS being unable to recognise signage above motorway lanes that features a red cross, advising that the lane below is not in use.
"ALKS systems can't recognise those red crosses and even if they did, they can't move into another lane, so we're really quite nervous," Williams said.
'Mad robot cars'
Williams noted that media such as TV and films are also influencing how customers view semi-autonomous and automated vehicles – scenes where criminals are able to remotely assume control of a character's vehicle leaves today's drivers worried about "mad robot cars", he said.
"If you ask people about driverless cars now, generally you still don't get big support for them. The general public are very nervous about robot cars," he continued.
"We cannot afford somebody to rush something out, describe it as more capable technology than it really is, then [we] see an accident and then it derails the whole programme. If the public doesn't like it, we won't get it."
Williams believes that ALKS technology can be used to reduce serious injuries, however he emphasised that drivers still need to be reminded that they have a responsibility when behind the wheel. This will continue until vehicles reach level four autonomy in "a year or so", he added.