Notional home cover may be more suited to homeowners in the current inflationary environment
Ceta Insurance has today (23 June 2022) launched a new Aviva-backed home insurance product exclusively for brokers using its Infinity Platform.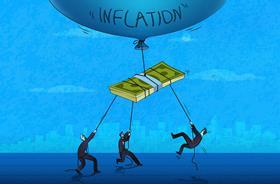 Prestige Notional allows these brokers to provide their clients with blanket cover for £1m on their property and £100,000 for contents.
According to Ceta, home insurance based on a notional amount of cover is essential for homeowners who are not aware of the rebuild value of their property.
Many consumers assume that the amount of cover required is equal to the value of their property – this is not always the case and can lead to underinsurance.
Notional products may be more attractive to consumers in a growing inflationary environment, due to renewal premiums not being index-linked, said Ceta.
The Bank of England raised interest rates to 1% last month (5 May 2022) in an attempt to slow inflation, which it predicted could rise to above 10% by the end of this year.
This would represent the highest level of inflation since 1982 and could plunge the UK economy into recession.
Compliance perspective
Ceta's commercial director James O'Hara explained: "Prestige Notional is a great addition to our suite of standard and non-standard products.
"From a compliance perspective notional sum policies are a good option for brokers if their clients are unsure about the level of cover which needs to be put in place.
Phillip Powell, renewals executive at broker SJL Insurance, added: "We're really pleased with this new product.
"It's been well received by our brokers, while the overall journey and quote-to-acceptance rate has been excellent.