The report has been published to make the application of the Riot Compensation Act (RCA) 2016 as clear as possible for those handling claims
The Chartered Insurance Institute's (CII) New Generation Claims Group has launched a guide for the compensation of claims in the event of a riot.
This group came together as part of the CII's development programme.
The Riots Claims Handling Best Practice Guide was created in collaboration with the Home Office and it outlines procedures that can be applied in the event of social unrest.
The ABI, CILA and the police also contributed to the guide.
It has been published to make the application of the Riot Compensation Act (RCA) 2016 as clear as possible for those handling claims.
Prior to the 2011 riots the law had last been updated in 1886.
London riots
Although large-scale riots are rare in Britain, the devastation can be costly to rectify.
An example of this is the 2011 London riots which occurred during August.
They began in London, but saw wide-spread copy-cat looting, violence, disorder and arson take place across Croydon, Birmingham, Manchester, Bristol and other parts of London.
It saw House of Reeves in Croydon a furniture store that was 144-years-old burnt to the ground by a protester.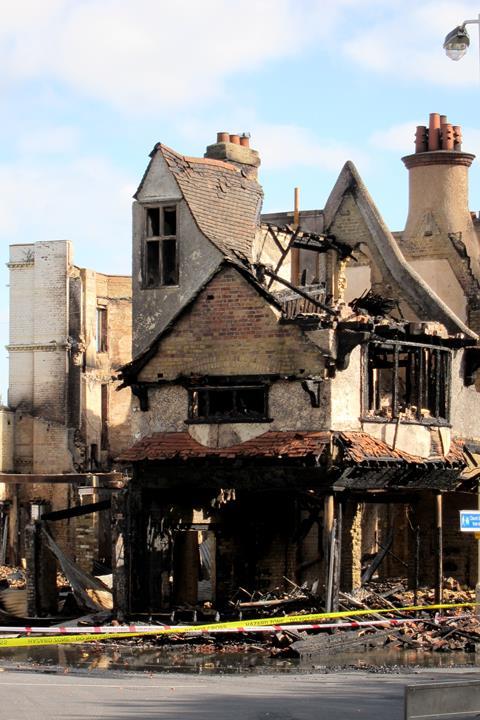 It followed the fatal shooting of Mark Duggan, aged 29 in Tottenham on 4 August 2011 by police.
Following the riots, insurers paid out approximately £200m in claims.
Jeremy Trott, non-executive director of the Society of Claims Professionals, and head of claims operations at Allianz, said: "During the 2011 riots, 30,000 businesses were estimated to have suffered a loss of trading profit and record numbers of claims were paid out by insurers.
"The linchpin of this report is not to predict if a riot will happen – no one has a crystal ball – but to be fully prepared in the event of one."
New guide
It is free to access via the CII and Home Office websites.
This spans the preliminary planning stages through to claims and ongoing improvements to processes.
The core aims of the guide are:
To facilitate effective and fair claims handling
A smooth and well explained claims process for claimant and handler
Clarity in the outcome of claims;
Helping riot victims such as individuals or businesses to get back to recover
Patrick Hayward, New Generation Claims Group member was jointly responsible for compiling the report.
He explained: "The new guide will help to ensure that decisions made by claims handlers deliver fair outcomes for riot victims and help to address some of the key challenges in applying the rules that were faced by claimants and handlers alike following the 2011 riots."
Report
It is accompanied by a more detailed report – the Riot Compensation Claims: Meeting Future Challenges which sets out a high-level model for RCA claims management in the event of a riot that is large in scale.
It makes recommendations on issues relating to RCA claims such as delegated authority, how insurers can support an improved process and the impact of social media.
The report notes that social media could be used as a mechanism for spreading riots and recommends a "riot social media compensation strategy" as a necessary measure.
Trott concluded that in an ideal world, the guidance in this guide would never be used. But it would be irresponsible for the authorities and claims insurers to not plan for the worst.
Subscribers read more
Will the Civil Liability Act succeed where others have failed?