'There is still some way to go before the sector is firing on all cylinders,' says association
Commercial brokers are becoming frustrated by a "widening gap" between the best and worst performing insurers when it comes to service.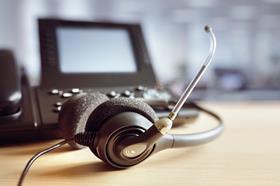 That was according to Biba, which said in a statement yesterday (23 October 2023) that there was still room for service to be improved after releasing its latest Insurers Monitor Benchmarking report.
The report, which was done in association with consultancy Gracechurch, showed that the average insurer net promoter score (NPS) was up by nine points since January, although the overall number was still below zero (-4).
And while nine out of 22 insurers now have a positive NPS, there were six with scores of -22.
"There is still some way to go before the sector is firing on all cylinders," Biba said.
"There [is] a widening gap between the best and the worst performers, which causes frustration for brokers trying to deliver consistently good service to customers."
Ben Bolton, managing director of Gracechurch, added that the new Consumer Duty regulation meant that insurers "need to move forward".
"The main service challenges still revolve around brilliant basics, such as insurer responsiveness and claims service especially, which is particularly sensitive at the moment," he said.
"There is no doubt that staffing challenges remain, but they have eased and the sector now needs to move forward, especially because the new Consumer Duty regulation has come into force with a strong focus on customer outcomes."
Improvements?
An NPS is used to measure customer experiences through a number of different metrics, such as loyalty, satisfaction and enthusiasm.
Despite there being a gap between the best and worst performing insurers, Biba felt service was seeing a "solid trend of improvement".
For example, the average NPS score since mid-2022 rose to +16, while the highest scoring firm scored +28.
"When we started the study, insurer scores were pretty low across the board and only one insurer was in positive territory," Bolton said.
"However, in the last seven to eight months, we have seen several insurers' service levels pick up strongly, sufficient to move the overall market performance in a positive direction."
And Graeme Trudgill, chief executive of Biba, hoped the pace of improvement would continue.
"I am encouraged that the detailed results are being used by insurers to pinpoint where improvements can be made and that some insurers are really picking up the baton and taking positive action," he added.
eTrading
Meanwhile, the results also showed that eTrading technology is now used daily by around seven in 10 brokers.
The report said that while there were some issues to resolve around escalation and flexibility of quotes, brokers had been positive that the technology can help them be more efficient around standard product quotes.
"Biba is very positive about the uptake of eTrading and sees a great opportunity for it to enable a better, more efficient offer for customers," Trudgill said.
"Because of this, we are looking to do more detailed research with Gracechurch and our technology partners, including Polaris, to get a better handle on how to optimise eTrading for the benefit of the whole market."

James is the deputy news editor at Insurance Times and joined the publication after several years working as a reporter.

His career began in 2019, when he joined a local north London newspaper after graduating from the University of Sheffield with a first-class honours degree in journalism.

Now working within the insurance sector, James has a particular focus on motor, M&A activity and financial reporting.
View full Profile