The firm says the deal is an 'important additional service' as ESG demand fuels recycled car parts growth
Vehicle remarketing and recycling firm Copart UK has acquired Hills Salvage and Recycling Ltd (Hills Motors).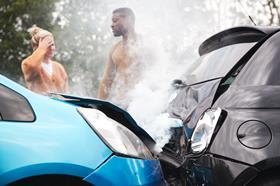 Hills Motors is a vehicle dismantling and recycling specialist based in Skelmersdale, which was founded by Jeff and Dorothy Hill over 40 years ago. It is now run by managing director Ian Hill and employs around 200 people.
General insurer Ageas chose Hills as its salvage and green parts provider back in March 2020.
The move will see Hills' The Green Parts Specialist brand become central to Copart's green parts offering, which the firm sees as an area of growth.
Copart provides salavage services and parts to the majority of the UK's major insurers by collecting, transporting, storing and recycling accident damaged vehicles.
All Hills staff will remain with the business following the acquisition.
Copart UK chief executive Jane Pocock said that "Hills is noted for developing long term, stable relationships with clients and the culture – resourcefulness, reliability and logistical excellence – is perfectly aligned to the way we do things at Copart."
Supply chain bottleneck
She continued: "This is an important additional service for insurer and automotive clients. The Green Parts Specialist will be our independent brand in this market, providing a one stop shop for our customers."
Pocock further noted that the demand for recycled or green parts was growing because of the market's increased focus on environmental, social and governance (ESG) issues and bottlenecks in the supply chain for new parts.
Ian Hill added: "In our discussions with the Copart team I was impressed with their vision for Hills and the determination to scale our market-leading green parts proposition.
"It's a perfect combination as Copart have the vehicles and we have the infrastructure and know-how for dismantling.
"I am really excited about the future and the opportunity to scale the business as part of Copart."