But new business and retention was up for the first of the year
Covid-19 claims pushed Zurich UK into the red for the first half of the year, with a reported operating loss of £63.
The insurer took a £212m hit from Covid-19-related items, which also pushed the half-year combined operating ratio into negative territory at 103.4%.
Excluding Covid, the COR was still down in the first six months of the year compared to the same period last year - to 90.8% from 85.6%.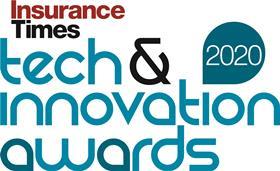 GWP for the half grew 11% across all lines though, to £1,339m from £1,204 m in H1 2019.
"The first half saw a significant earnings impact of £140m from Covid-19 claims. This comprises claims for personal travel, school trips, event cancellation, and, where policies respond to the pandemic, business interruption," Zurich said in a statement.
Zurich also said its new digital SME platform had "delivered a 42% year-on-year increase in new business and a 23% uplift in customer numbers".
Commenting on the general insurance results, chief executive Tulsi Naidu said: "Despite the highly challenging operating environment, we achieved continued momentum across all our business areas and have delivered on our commitments to customers.
"Although pandemic claims have impacted half-year earnings, our underlying business is strong and performing well.
"From day one of the pandemic, our servicing of customers and brokers didn't skip a beat, contributing to stronger than expected new business and retention.
"We have also benefited from a flight to quality as customers look for financial strength and stability during these uncertain times.