Despite approving of small personal injury claims being moved online, Shirley Woolham insists that customers' interests must be at the centre of the new platform.
The chief executive at specialist personal injury law firm Minster Law has said that the government's LiP portal should not be foisted on the public until it is fully ready.
Shirley Woolham, chief executive at the Yorkshire-based solicitors, spoke out within the firm's annual report and accounts, published today.
"It's not ok for the portal to simply function; it must be exceptional in respect of the user experience and claimant journey to ensure it does not serve as a barrier to claimants who are time-poor or less confident using online services," she said.
Trial and error
Subscribers read more:
Briefing: The LiP portal was never designed to help fight fraud
Although confirming that the government's moves to put small personal injury claims online is sensible, Woolham emphasised that the service must place customers at its centre in order to be a success.
"Customers must be confident the small claims track portal works for them," she added.
"We all want to share in the success of the new platform and deliver a great service to customers, but customers' interests must be at the heart of the programme.
"Our own investment in digital support for customers has underlined the vital future role digital will play in delivering low cost access to justice. To get it right, however, has taken us several years of effort and investment, including rigorous customer-testing.
"The lesson for the government's LiP portal is don't foist it on the public until it is ready.
"It is incumbent on the [Ministry of Justice] MoJ to bring the claimant sector into the process and work with us and our insurer colleagues to resolve the multiplicity of problems that are emerging."
Profit margins
Woolham's insights were revealed as part of Minster Law's annual report and accounts; this showed that the solicitors has made a £1.9m profit, after tax, for 2018 on a turnover of £35.1m.
The business has also improved its gross profit margin by 4.3% to reach 36.1% for 2018.
Woolham noted that the firm's results have been supported by a 21% reduction in administration costs, driven primarily be consolidating into a single head office in Wakefield.
"We're well positioned to accelerate our competitiveness in the market, further invest in our digital capacity, pursue acquisition opportunities and diversify into new revenue streams beyond personal injury," she said.
"We maintained a relentless focus on achieving great outcomes for our customers, a key Minster Law performance indicator, so I'm pleased to report that within the year, we secured over £130m worth of damages on their behalf."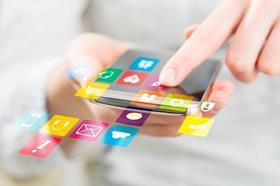 Subscribers read more:
How the internet of things is changing the future of insurance
Future thinking
Moving forward, however, Woolham expects to broaden Minster Law's horizons; the business is considering acquisitions where they make long-term strategic sense.
"We are proud of our strong heritage in personal injury law, but are able to offer a much broader range of propositions for insurer and broker partners, including entry into the legal expenses insurance (LEI) market through our Coral Insurance business," Woolham said.
"We intend to combine distribution and administration through Coral and draw on our vast claims processing expertise to accurately assess underlying claims costs and performance to provide profitable and stable returns for our capacity provider."
Furthermore, Woolham cited Minster Law's partnership with Plantec, part of Kindertons Accident Management, as an example of potential future activities. Here, Minster Law provides a specialist claims service for Principal Insurance's motorbike customers.
Woolham concluded: "Improving operational efficiency and scalability was a key achievement last year and is a direct result of our investment in IT, automation and digital claims. This has been a top priority as we prepare for the post-reform world in personal injury, where margins will be thinner and most volume claims will be processed online.
"Any business in our sector that has not borne down hard on its fixed costs faces a bleak future."