As Amanda Blanc was appointed as chief executive of Aviva, ERS has now appointed a new chairman to succeed her
Specialist motor insurer ERS has appointed Francois-Xavier Boisseau as chair of ERS SML to succeed Amanda Blanc.
He will also be chair of the managing agent of Lloyd's syndicate 218 and non-executive director of its holding company – ERS DGB Ltd.
It will take immediate effect but is subject to regulatory approval.
Ian Parker, chief executive at ERS, said: "In his short time as a board member, his expertise and guidance has been extremely valuable, and he was the obvious successor to Amanda.
"FX will help us steer the firm to make the right strategic choices that will help optimise our technology platform and continue to grow profitably in the specialist segments we are known for."
The appointment follows Blanc joining Aviva as chief executive.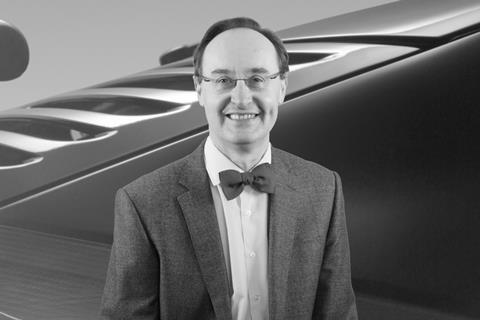 Well-versed
Boisseau also serves on the board of Argo Lloyd's Managing Agency as a non-executive director and as a non-executive director at Ecclesiastical.
He originally joined ERS as a board member earlier this year, with more than 30 years of industry experience as chief executive at Ageas UK.
He has also previously worked at Groupama, Bollington, Lark, Carole Nash and AXA.
Boisseau said: "I'm delighted to become chairman of ERS and to work with such an ambitious team, one that has developed ERS' reputation for motor specialism, that has strong technology foundations and is constantly delivering operational excellence that will serve it well in the future".
ERS DGB is majority owned by private equity firm Aquiline Capital Partners, which is based in New York and London.
It invests in businesses around the world focusing on financial services and technology, and in 2013 Aquiline Capital Partners invested in ERS DGB.
Jeff Greenberg, chairman and chief executive at Aquiline Capital Partners and Chairman of ERS DGB, added: "I would like to thank Amanda Blanc for her tremendous contribution to the business and I wish her well in her new role as chief executive of Aviva PLC.
"When [Boisseau] joined ERS' board, he instantly brought deep knowledge of the industry from both the broker and insurer perspective.
"His elevation to chairman will help the company continue to expand and strengthens its position in the market."
---
Not subscribed? Become a subscriber and access our premium content