The insurtech's new chairman has a history in loss adjusting and claims management which spans 35-years, he was previously at loss adjustor Crawford's and Company
Kieran Rigby has been appointed as chair of RightIndem, replacing Amanda Blanc who stepped down last year after being appointed group chief executive of Aviva.
Rigby who was previously global president of Crawford Claims Solutions.
Meanwhile, Rob Wirszycz, who has served as non-executive director and interim chair since Blanc's departure, will become vice chairman with responsibility for investor relations.
Oliver McGuinness, chief executive, said: "[Rigby's] vast experience, knowledge and global claims insight will be pivotal as we continue on our growth journey".
It follows Blanc being appointed as Aviva's group chief executive in July last year, succeeding Maurice Tulloch.
Game-changer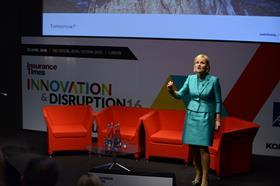 Rigby's career in loss adjusting and claims management spans 35 years. The former global president of Crawford's Claims Solutions has been part of the Crawford and Company family since 2014 originally joining loss adjustor GAB Robins UK Ltd as its chief executive and co-owner.
This firm was later acquired by Crawford's. Meanwhile in the interim, Rigby served as chief executive of Crawford Europe and Latin America.
Later in 2017, he was promoted to president, international overseeing all operations outside US.
Rigby said: "I am delighted to be joining the RightIndem board. The team have created a game-changer for claims, leveraging digital claims reporting to facilitate supply chain orchestration and straight through processing which is pivotal to the future of claims.
"In the wake of the current pandemic, carriers, MGA's and brokers are seeking to digitally accelerate their claims and RightIndem is perfectly placed to support that. I look forward to helping guide the business to the next stage of its growth."