Offer from US private equity firm tempts Esure's management
Esure said it is 'minded to accept' a £1.17bn takeover bid from Bain Capital Private Equity.
The insurer said it minded to accept the unsolicited offer from the US investment firm.
Bain's offer of 280 pence per share represents a premium of about 37% to Esure's closing price on Friday.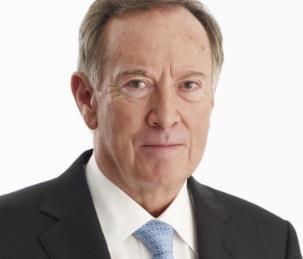 Esure said it is in advanced talks with Bain.
Esure's shares rose 11% on the news to 228 pence.
Bain has until 10 September to submit a formal offer for Esure under the Takeover Code.
Esure announced in January that its chief executive Stuart Vann would be stepping down immediately, with finance director Darren Ogden taking over the role.
Vann's sudden departure came after six years as chief executive and 17 years at the company.
Chairman Sir Peter Wood (pictured), who founded the company in 2000, said he would be taking a more active role in the business as the company looked for a new chief executive.
Subscribers read more:
Briefing: An esure chief executive as an insurance outsider is a big risk
Ogden said Esure could look outside the insurance industry for a new chief executive, saying the insurer wanted a chief executive with strong digital experience, who was "data-driven", to push its digital customer proposition and strategy.
In March, Esure reported pretax profits up by more than a third for the year to December 2017, and said it was on track to deliver its 3 million policy target by 2020.
In May, Ogden revealed that the bad winter weather had cost Esure £8m in home claims costs in the first quarter – four times what the insurer had budgeted for the period.