After months of talks with a potential sale in the pipeline, Aquiline decides to stick with the specialist insurer
Today, ERS has announced that major shareholder Aquiline has completed its strategic review of the company, deciding not to pursue a sale and to continue to invest in the motor insurer.
ERS chief executive Ian Parker told Insurance Times: "I'm really pleased that Aquiline has decided to hold onto ERS. It means we continue to have an owner that believes in our plan.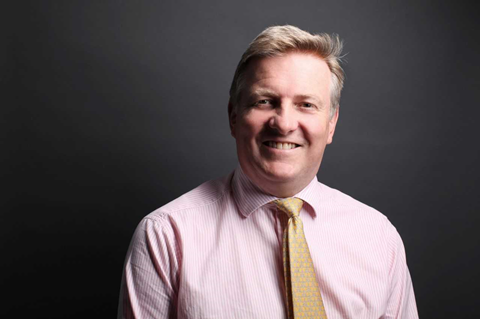 "They believe in our motor only, broker strategy. They believe in writing for profit, not volume. And they believe in the ERS team. Aquiline and the team believe that ERS represents a growth opportunity with efforts focused on building book value, increasing earnings and returns and we look forward to driving that together".
Rumours of sale
Rumours of a potential sale started circulating in December, but the capital partner decided to continue aiding ERS in its growth plans.
However, Parker said the talks were held, and advisors were appointed.
He said: "Aquline appointed Macquarie and Evercore to go through that review. They explored all sorts of different possibilities.
"We spent some time thinking about where the company was going, where the opportunities were. Obviously in that consideration, a sale was discussed."
And for Parker, the prospect of starting again with a new investor was a nervous proposition.
"When you have got a good relationship, it is a nervous time when you think you might have to make a new one. I know I work well with Aquline, and they have been unbelievably helpful in the last six years."
Growth plans
With the continuation of the partnership, Parker believes that ERS is well positioned to build upon recent success.
2018 saw ERS deliver record profits and its lowest combined ratio since 2013, when Aquiline first invested.
ERS says 2019 has also started well with double-digit premium growth year-on-year reflecting investments made in people, IT and infrastructure coming on stream.
Parker said: "Our goal is to continue to improve our margin and combined operating ratio. I still think there is quite a lot of headroom there."
Parker believes the market is moving to give the insurer a good platform to grow organically.
"The development is going to come from two or three main areas," he said.
"Firstly, organic growth. Our market share in most of our segments has got lots of room for growth, which gives us confidence that the strategy doesn't need to change dramatically. We haven't exhausted all of the growth opportunities we see, so just carry on doing what we are doing."
Someone's loss is another's gain
He also identified the toughening of the market for other entities gives more potential for growth.
"We also hear that capacity providers are tightening up their support of MGAs. People are realising that there isn't a great deal of margin in motor to begin with, and if you put an MGA between a broker and an insurer, there is another clip of the ticket on the way through. That means someone's margin gets curtailed.
"So, we hear that MGAs are having much tighter constraints that they have had in the past. I think MGAs will continue to be set up, but I think the MGAs operating in our space are not quite as aggressive as they have been in the past, which is encouraging for us."
He also believes this to be the case for unrated, foreign insurers, some of which have had their fair share of negative press recently.
He said: "We have seen the collapse of enterprises such as Alpha and Qudos, so we see businesses failing and I think brokers and customers are starting to think 'do I really want to go through all that aggravation again?'
"So that gives us further opportunities to carry on working with our broker partners.
"Organically, we are very confident that we can grow. Not by inflating our prices, but by offering a better service.
"We plan on being there for the long term. We are not a boom and bust organisation, we strive for continuity which brokers have described to us as very important."
New infrastructure
As well as the stability of continued investment from a trusted capital provider, which Parker says gives the company the confidence to take the business forward, ERS has built a new IT and operational infrastructure.
Parker said: "The IT and operational infrastructure we have built is brand spanking new and very scalable, so that gives us opportunities, inorganically, to use that as well.
"That is something we have never considered in the past. We were too focussed on turning our own business around, but now that we have done that we feel confident in our ability to improve our bottom line.
He even teased the possibility of acquisitions in the future.
"The opportunity to look at acquisitions is definitely on the horizon."
But, for now, ERS says it primary focus is "cementing ERS as the UK's #1, profitable, specialist motor insurer."
Subscribers read more