'The farming sector is undergoing rapid change and the market is transitioning,' says chief executive
Agricultural insurance specialist Farmsure Underwriters has teamed up with insurtech Instanda to bolster products for the farming community as it faces "complex challenges".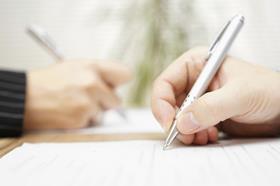 In a statement released today (14 November 2023), the duo said the agricultural sector was having to navigate the impact of climate change, evolving regulatory landscapes and market uncertainties driven by factors such as the rising cost of living.
In turn, this is directly impacting supply and demand dynamics.
Farmsure and Instanda said its new strategic partnership would look at providing people in the sector with "adaptive, efficient and customer-centric insurance offerings".
To do this, the two firms will combine technology and expertise in risk management to help deliver tailored products.
"The farming sector is undergoing rapid change and the market is transitioning," Farmsure chief executive Andrew Bell said.
"We needed a partner that could provide us with the technology to respond to the ever changing and complex needs of our policyholders and at speed.
"That's no mean feat [and] for us, Instanda was the perfect fit."
Platform
This came after NFU Mutual highlighted in May 2023 that 43% of 582 farmers were planning to seek financial advice in the next six months due to challenges the sector faces.
As part of the deal, Farmsure will leverage Instanda's digital insurance platform to "streamline their product and development distribution processes".
Instanda said its no-code, cloud-based platform will enable Farmsure's underwriters and product teams to design, build and deploy new insurance products quickly, "putting the power of customisation directly into the hands of the industry experts".
"Farmsure's longstanding experience in the agricultural insurance domain, combined with Instanda's digital capabilities, means the complex needs of individual farmers and agribusinesses can now be better met – this is something we're extremely proud of," said Instanda chief executive and cofounder Tim Hardcastle.
"The partnership will help transform the sector – allowing greater innovation and enhancing risk management – ultimately helping to safeguard farming operations for the future."

Isobel, a reporter at Insurance Times for over 2.5 years, covers environmental, sustainability and governance (ESG) content.

She was selected for the Women in Journalism Senior Mentoring Scheme in 2019 and, in 2022, went on to win the Highly Commended Award in the Most Promising Newcomer category at the British Insurance Brokers' Association (BIBA) Journalist and Media Awards.

At BIBA's 2023 awards, she was shortlisted for the Best Investigative Journalism category.
View full Profile