The move will also see the firm's former managing director of the North East take on new board responsibilities
Broker JM Glendinning has appointed Lee Tetley to lead its Newcastle office as managing director. He was formerly managing director for Allianz Business Services.
He will initially focus on developing the strategy for the Newcastle office's SME client base, as well as maintaining business growth and developing its team of 18 staff.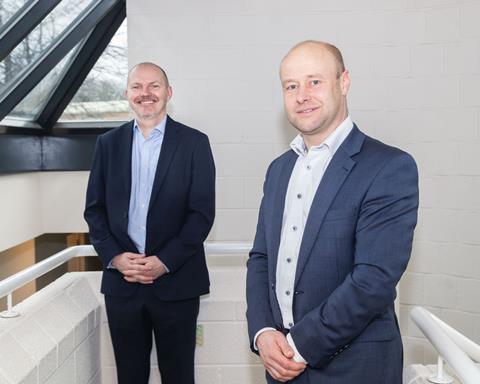 Tetley will take over from former managing director for the North East Neil Forrest, who will be taking on new board responsibilities following the broker's recent management buy-out.
Tetley said: "The business is in a very strong position in the market having grown year-on-year since it launched in 2013.
"Our employees and the culture of the business are extremely important to success and I plan to spend a lot of time with our team, mentoring, collaborating with and learning from them.
"Maintaining a positive working practice will, I believe, enable us to offer the best service to our clients."
JM Glendinning's Newcastle office is one of nine companies within the JM Glendinning group.
Flourishing
Tetley has 20 years of experience in the industry - his expertise is in commercial insurance predominantly, specialising in SME and digital insurance solutions.
He also had experience in insurance sales and renewals before becoming managing director at Leeds insurance broker SMEi – this was prior to it being snapped up by Marsh. Tetley remained at Marsh as operations director; he later moved to Allianz.
Forrest added: "Our Newcastle office is in exceptionally safe hands with Tetley at the helm. He has an impressive track record of leading businesses to a position of sustainable growth and I have every confidence that he will achieve great things at JM Glendinning.
"Tetley is well known and respected in the insurance industry and has great strengths in employee engagement and strategic planning. I look forward to working with him and seeing the Newcastle business flourish under his leadership."
Forrest will continue to work with Tetley throughout his transition period, while also working alongside group chief executive Nick Houghton across the group's businesses.