Tim Johnson, JM Glendinning's executive chairman, says the broker plans to supplement its strong organic growth with a series of strategic acquisitions
JM Glendinning is continuing its acquisition trail with its latest buy – a Staffordshire-based broker called Nowell and Richards.
Established in 1976, Nowell and Richards specialises in tailored private and commercial insurance, which includes covers for corporate leaders and professional sports stars.
The broker's managing director Richard Nowell will remain at the helm to drive the business forward.
Tim Johnson, executive chairman at JM Glendinning, said: "Welcoming Nowell and his team to the group represents the next step in an exciting growth journey for JM Glendinning.
"We plan to supplement our strong organic growth with a series of complementary, strategic acquisitions that will see the business grow four-fold over the next five years.
"Our aim is not to replicate the consolidators, but to continue adding value to our clients through an advice-led approach, coupled with the added buying power that greater scale affords. It's been a busy start to the year, which looks set to continue over the months and years ahead."
JM Glendinning underwent a management buyout, led by its group chief executive Nick Houghton, in November 2020, alongside private equity backing from growth investor Synova. This saw former Stackhouse Poland chief executive Johnson join JM Glendinning as its executive chairman.
Meanwhile, Nowell added: "JM Glendinning is a like-minded, independent and respected top 75 insurance broker and we both saw an opportunity to add a new, complementary arm to their business focused on high net worth clients and associated commercial lines."
Law firms Grant Thornton and Osborne Clarke advised JM Glendinning on the deal, while IMAS and Gateley Manchester acted for Nowell and Richards.
In December last year, Houghton revealed to Insurance Times that the broker was shooting for a £200m gross written premium (GWP) target .
Like-minded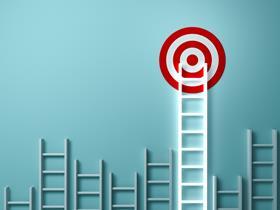 Last month, investment from JM Glendinning led to a management buyout at broker Butterworth Spengler - the North West-based business has since operated under joint ownership.
Liverpool-based Butterworth Spengler is a privately owned insurance broker operating across three divisions – commercial insurance, professional risks and specialist schemes. The business employs 30 staff at its offices in Merseyside.
Butterworth Spengler will continue to be run by the existing management team, led by managing director John Lacey, and it will continue to trade under the Butterworth Spengler brand.
Lacey said: "The investment from JM Glendinning will allow us to grow more quickly and recruit some of the best people in the market, whilst our clients will continue to deal with the people they know well.
"Being part of a larger group will also create career development opportunities for our team, which wouldn't otherwise exist as a smaller, standalone business."
Houghton added: "The success of the JM Glendinning group is in no small part down to our independence and the personal service we offer our clients.
"Butterworth Spengler is a well-respected broker with a similar culture and approach, working across the North West with clients ranging from large corporate to SMEs.
"Investing in the business will help both firms continue their growth journeys whilst enabling all of our clients to benefit from the greater buying power that being part of a larger group affords."
Grant Thornton and Osborne Clarke also advised JM Glendinning on the Butterworth Spengler deal, with KPMG and Bermans acting for Butterworth Spengler.

Brokers it's time to have your say about the extranet platforms and software houses that you've used in the last 12 months. Brokers take part to influence your etrading partners and you could win £250 John Lewis vouchers! Click here to have your say!