The deal will also boost the firm's presence in the North-East
Gallagher has acquired retail insurance broker Erimus Group.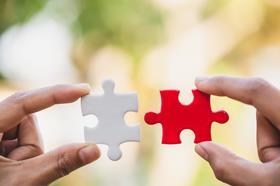 Erimus was established in 1986 as a privately-owned firm and is based in Stockton-on-Tees. The business employs around 40 risk professionals and serves approximately 2,500 clients.
The purchase of Erimus builds on Gallagher's existing branch network in the UK and further boosts its operations in the North-East.
Group chief executive Paul Davison and managing director Lee Elgie will continue to oversee the business as part of the deal, with support from the broker's existing team.
Michael Rea, chief executive at Gallagher's retail division in UK and Ireland, said: "We are delighted to welcome Paul, Lee and the wider Erimus team to Gallagher.
"This business is a great fit with our UK retail proposition and provides us with a fantastic opportunity to expand our presence in the North-East.
"The firm is focused on client service excellence and mirrors our own approach to doing business."
Growth aspirations
Davison, meanwhile, added: "We are very pleased to become part of the Gallagher team and by joining one of the UK's largest insurance brokers we have found the ideal partner to take the business forward.
"This development is great news for clients as they will retain the personal service they are used to from the team that they know and can additionally take advantage of Gallagher's scale and expertise.
"It is also really positive news for our colleagues who will benefit from the increased opportunities of being part of a large, global firm with impressive growth aspirations."