New c-suite hire will help the insurance software provider target 'international expansion'
Insurance software solutions provider Genasys has appointed Ian Pettifor as its new group chief financial officer (CFO).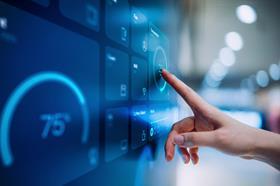 Pettifor joins Genasys from insurtech Azur Group, where he worked as group CFO for over six years.
Prior to this, Pettifor held positions at insurtech start-ups and scale-ups – including Iprism Underwriting Agency, Digital Animal and Oxygen Holdings – where he gained experience of the mergers and acquisitions (M&A) process.
Andre Symes, co-chief executive at Genasys, said: "Ian holds an impressive track record across fintech, insurtech, insurance and financial services and is an expert in driving the growth and profitability of ambitious SMEs, start-ups and PE platform businesses so we're thrilled he's joined our Genasys team.
"Ian will be critical in our expansion as we take our offering of a technology partner that delivers successful digital enablement – which debunks the notion of a complex, costly and time consuming digital transformation journey – combined with our people first approach to new target markets."
Pettifor's appointment follows Genasys hiring Bart Patrick as its new chief revenue officer in February this year. Genasys said its recent c-suite hires would help it target "international expansion".
Genasys also secured £12.5m in funding in December 2021
Transformational tech
Pettifor commented: "Technology has the power to transform the way the insurance industry transacts business, but it's no secret that digitalisation of the sector is hampered by a reliance on fragmented – albeit highly optimised – legacy systems.
"I'm hugely impressed with both the innovative, pioneering spirit of Genasys and its highly configurable, function rich product offering which provides insurers, MGAs and brokers with the tools to free themselves from the financial and operating constraints of legacy tech and quickly launch new products.