Brokers 'need to get real' about consumer expectations, say experts
Improving digital touchpoints with policyholders and "giving the client what they want" is essential to stop them "finding somewhere else to go", said James Woollam, managing director at Hayes Parsons Insurance and Risk Management.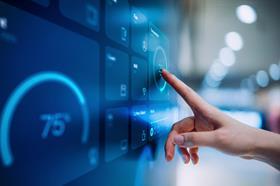 Speaking as part of a panel entitled How tech should support MGAs and brokers at the Managing General Agents' Association's (MGAA) 2022 conference today (29 June 2022), Woollam explained that improving consumers' experience of interacting with insurance firms was "do or die".
He explained that consumers increasingly expected to be able to contact brokers outside of normal business hours via digital methods, but that some brokers were stuck in their ways.
"As brokers we need to get real – I hear a lot from other independent brokers that their clients don't want to buy online or that their service is really good.
"But we have clients who call us to change their cover and it takes a week to send them documents – that's not good service."
Brokers and insurance providers needed to implement more technologically available services. If they don't, Woollam said that "generation Z and younger people coming into the sector who are taking over businesses are not going to be impressed".
Integrating technology into customer journeys should be targeted properly, however. Woollam explained: "A lot of what insurers have done with tech is driven by cost savings – very little thought has gone into that end customer journey.
"If you can get the tech right – so that it considers that customer journey – then the evidence from our clients is that they want it."
The fix
Speaking on the same panel, UK motor insurtech Adiona's chief technical officer Scott Thomson, said that the insurance sector was also failing consumers by allowing high volume, low value motor claims to be assessed by a claims handler.
This role should be taken on by technology such as artificial intelligence or mobile video assessment said Thomson. "It needs to be done, but it's not happening.
"The fix for that comes through tech and the appetite from the customers to actually use that tech, because all the costs will be lower."