The insurance sector's reputation has suffered as a result of the Covid-19 pandemic, which MGAs could help remedy, says chief executive
Insurance is "much less" relevant for chief executives of large companies than it used to be, but MGAs can help reverse this perception, according to Howden Group chief executive David Howden.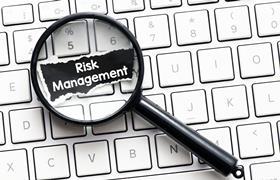 Speaking during his keynote speech at the Managing General Agents' Association's (MGAA) 2022 conference today (29 June 2022), Howden explained that MGAs could "make the insurance market more relevant in the future" by innovating new products and allowing insurers to take risks.
Howden explained: "MGAs are good at thinking about what the products of the future are – they listen to brokers and clients and can panel insurance together if one insurer doesn't want to take on all of the risk."
MGAs taking this kind of action could help the insurance industry show that it was "brave" and relevant to the modern world, he added.
Therefore, MGAs could become more relevant "not just for insurer partners and clients, but relevant to the insurance market as a whole", Howden explained. "MGAs can make the whole insurance market more relevant in the future."
Diminishing relevance
Howden said that the insurance industry was in danger of becoming less relevant because of the hit the sector's reputation had taken – partly due to its response to business interruption claims during the Covid-19 pandemic.
"Anytime I sit with anyone from [the] government, I get slated for our response to [business interruption claims]," he told delegates.
The sector's reputation has also diminished because insurers were hesitant to cover risks without data, said Howden.
He continued: "The trouble is that without the data, we don't want to [provide cover]. But where the world's changing so fast, it's hard to get that data."