The appointment sees Marcus Ryu, its chief executive of 18 years, become chairman of the firm's board of directors
Guidewire has appointed former Salesforce executive vice president in product Mike Rosenbaum as its new chief executive.
Meanwhile its former chief executive since 2001 and co-founder – Marcus Ryu will become chairman of the firm's board of directors, with previous chairman Peter Gassner serving as an independent director.
Rosenbaum's priorities will include building upon Guidewire's position as software provider to the global P&C [Property and Casualty] industry, and advancing its cloud offerings.
He said he was "honoured to have the opportunity to serve as Guidewire's chief executive".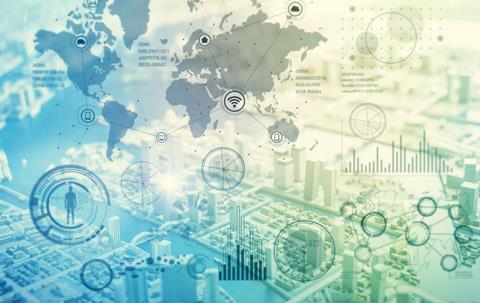 Rosenbaum joined Salesforce over a decade ago holding several leadership positions. In his most recent role at Salesforce as executive vice president in product he was responsible for customer success, vision and product development for the CRM platform.
"I applaud what the company has achieved and deeply appreciate its values and focused commitment to the P&C insurance industry. I'm excited for the opportunity to work with Marcus [Ryu] and the entire team and to play my part in the company's future success," Rosenbaum said.
Ideal leader
Ryu said that Rosenbaum's experience at Salesforce will make him the "ideal leader" to accelerate Guidewire's progress.
Guidewire is currently building on its market leadership position for P&C insurers to deliver a cloud-based platform for the P&C industry.
"In addition to his leadership credentials, I am gratified that Mike so clearly evinces our values of integrity, rationality, and collegiality. My own journey with Guidewire continues in a new role, and I am eager to support him and the Guidewire team in the service of our customers for years to come," said Ryu.
Gassner thanked Ryu for co-founding and serving Guidewire since 2001 while welcoming him into his new role as chairman.
"We're very excited to have Mike on board as CEO. His leadership and cloud experience will be instrumental as we look toward our next chapter of growth," he said.
Subscribers read more
Guidewire Apple app store of insurance set for boost in 2019