Insurers are mostly frustrated at the cut backs, but one insurer says it is pleased the unit is being more selective
The fraud departments of some of the UK's major insurers have expressed a certain level of frustration at the recent news surrounding the City of London Police's Insurance Fraud Enforcement Department (IFED).
On Friday, IFED confirmed that, after reviewing its referral process, it has scaled back on the amount of cases it takes on.
Acting detective chief inspector, Craig Mullish said that the unit had been operating "beyond optimal capacity" and, as a result, the unit will be more selective of the cases it takes on.
Frustration
Insurers have said that while IFED has shown great success over its seven year history, the current situation has left them frustrated.
Scott Clayton, head of claims fraud at Zurich said: "The current situation could be viewed as an indication of the success of IFED as insurers continue to pursue criminal charges against fraudsters.
"While the capacity issue is frustrating, it does not mean fraudsters will have a free ride as we will continue to pursue all civil and criminal possibilities to ensure they are brought to justice."
Some insurers felt that all crimes should be given careful attention.
Allianz's fraud manager, Nick Kelsall said: "We are disappointed that the IFED now needs to be more selective in the cases they take on for criminal investigation and prosecution.
"It is our view that all insurance fraud is criminal activity and should be treated as such. All levels of fraud impacts our genuine customers and we must be seen to be stamping it out."
Meanwhile David Williams, technical director at AXA said: "IFED are the experts in this regard. If they say they can't continue looking at too many cases, but will get better results by reviewing fewer cases, then we have to agree that this is the best way to get to successful conclusions.
"We should remember, however, that the costs of insurance fraud are borne by the wider general public. It is a crime and all crimes should be appropriately dealt with."
John Beadle, senior fraud specialist, RSA and chairman of the General Insurance Fraud Committee said that the measure is only temporary, and that IFED will be "backto normal" once the demand eases up.
He said: "As IFED's reputation has grown, they have been accepting an increasing numbers of referrals and, now operating at capacity, they have had to temporarily restrict new cases to those that are the most serious.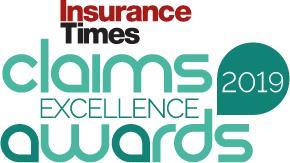 "IFED has assured us that things will be back to normal once things ease up. IFED makes a valuable contribution to tackling fraud and we are looking forward to working with them closely in the future."
Positive
One insurer, however, has come out and said it is pleased with the news.
LV= GI's fraud director, Clare Lunn said: "It's good to see IFED taking stock and reassessing their acceptance criteria. We hope that this will result in stronger cases reaching trial and ultimately more fraudsters being prosecuted."
What next?
What will insurers do in the meantime?
Jason Potter, head of fraud operations at BLM, and formerly of the Insurance Fraud Bureau said: "The excellent work of IFED and the results they achieve with such little resource across a large remit should be acknowledged by all.
"There are alternative routes and methods that the industry may use against fraudsters to bring them to account directly without impacting on police or CPS resource. Alongside this activity, BLM continues to gain successful and high-impact sentences against fraudsters using methods such as private criminal prosecutions.
"We are effectively hitting fraudsters with custodial time and financial penalties on behalf of our clients without inflicting a drain on either the City or regional law enforcement."
Allianz's Kelsall continued that while Allianz will continue to work with IFED, it will seek alternative routes to bring fraudsters to justice.
He said: "Allianz will continue to work with IFED but will also explore other methods such of local police forces and private prosecutions. Although these may come at a cost, we still believe it's the right thing to do".
However, Williams think this development calls for another push to get the attention of fraud against businesses it deserves.
He said: "When we originally agreed as an industry to fund IFED, we hoped that in addition to the officers' time we were specifically paying for, there would also be a stronger police focus on this area. Maybe there should be another push for the wider police force to take insurance fraud and other crimes against businesses more seriously."
Subscribers read more