'It is essential that firms keep a careful eye on balance sheets,' says UK insurance leader
Ernst and Young (EY) has warned that consumer demand for both home and motor policies into 2024 and 2025 is expected to be "subdued" due to high interest rates.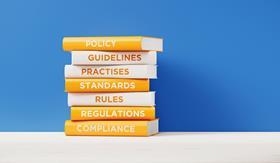 In its Item Club Outlook for Financial Services report, which was published yesterday (6 November 2023), the law firm predicted that UK non-life insurance premium income would taper off over the next two years despite strong growth being forecast for 2023.
Data showed that income was expected to rise 8.5% this year – up from 3.9% in 2022 – although decrease to 5.1% in 2024 and 4.1% in 2025.
EY said the drop would be a result of sustained inflation and cost pressures.
"With interest rates expected to remain high for some time and premium rates set to continue to rise to balance sustained cost pressures, consumer demand for both home and motor policies into 2024 and 2025 is expected to be subdued," the firm added.
Martina Neary, UK insurance leader at EY, added: "Insurers are expected to see growth in premium income in 2023, which wasn't anticipated earlier in the year.
"However, the economic climate remains challenging and growth – for both non-life and life insurers – is expected to slow next year and into 2025, making it essential that firms keep a careful eye on balance sheets."
Private car market
EY issued the warning despite seeing signs of recovery in the private car market, such as a boost in new car sales and supply chain difficulties beginning to ease.
For example, it noted that private new car registrations reached over 650,000 in the first nine months of 2023, compared to 639,000 in the same period last year.
However, Neary stressed that rising premiums will be "difficult for many to manage".
Data published by Confused.com and WTW earlier this year (13 October 2023) showed UK motorists were now paying £924 on average for premiums, some £338 more than 12 months ago.
"For households, while cost of living pressures are beginning to ease, inflation remains high and rising premiums will be difficult for many to manage, driving a very real concern that some may stop making policy payments or go without sufficient cover," Neary said.
"The economic environment is impacting different people in different ways and it's important the industry continues supporting customers to a high degree throughout this period."
You can share your perspective on insurer service here. How many stars do your insurer partners deserve?
By sharing your views, not only will you influence your insurer partner, but you will also be entered into a prize draw and receive an executive summary of the full report.

Isobel, a reporter at Insurance Times for over 2.5 years, covers environmental, sustainability and governance (ESG) content.

She was selected for the Women in Journalism Senior Mentoring Scheme in 2019 and, in 2022, went on to win the Highly Commended Award in the Most Promising Newcomer category at the British Insurance Brokers' Association (BIBA) Journalist and Media Awards.

At BIBA's 2023 awards, she was shortlisted for the Best Investigative Journalism category.
View full Profile