The insurtech will be expanding with the launch of a monthly subscription car insurance product
Flexible niche car insurance insurtech Cuvva is gunning to be a mainstream insurance provider with the launch of a monthly subscription car insurance product.
The company is planning a major marketing push this year in conjunction with widening the scope of its offer. More than 450,000 drivers have been insured by Cuvva since its launch in 2016.
Cuvva has appointed creative agency Hell Yeah! to assist with the creatives for the insurtech's "above the line" campaigns in 2021 - the first campaign is due to launch this summer.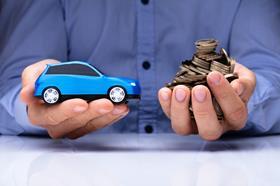 Loren Gould, marketing director at Cuvva, said: "This represents a big step for our brand. We've been in the challenger space since launch and we've spent this time developing a flexible product that resonates with the way people drive today, giving customers a great experience."
The insurtech moved into motor insurance in early 2020 after a major funding round of £15m.
Next big step
Cuvva launched its insurance app back in 2016, offering flexible car insurance from just one hour.
Gould continued: "We want to take these lessons and move into the space that most people think of when they think of car insurance – but with an all-round better product.
"Hell Yeah! showed us the power of great creativity to cut through and make some noise in the market and we can't wait to get started."
Josh Clarricoats, managing director at Hell Yeah!, added: "Cuvva has made its name by taking a different approach to car insurance and we plan to keep this approach as the brand grows - it won't be your usual insurance ad.
"This is an exciting next step for Cuvva as it moves out of the startup space to really disrupt the insurance sector."