The insurtech plans to use the proceeds of its funding to grow its team with the ambition of doubling in size over the next 18 months
Insurtech Cuvva is gearing up to move into motor insurance after raising £15m in a series A funding round.
It will launch a pay-monthly subscription product in early 2020 that aims to cut average annual bills for car owners significantly by removing all middlemen including brokers and comparison websites that charge insurers around £70 on average per policy sold.
Cuvva will not charge a fee to spread costs over the year like legacy insurers and claims it will not penalise loyal customers with dual pricing. It will offer the same savings when you are signing up and as a new customer or a returning customer. It also won't charge admin fees to update or alter personal details.
It represents a key step in the firm's ambition to provide one gateway app to serve all consumer insurance needs.
RTP Global, Breega and Digital Horizon will join its existing seed investors – LocalGlobe, Techstars Ventures, Tekton and Seedcamp who will invest in the insurance platform.
Insurance sector angel investors – Dominic Burke, chief executive of JLT and Faisal Galaria, the former chief strategy and investments officer of GoCompare have also contributed capital.
Meanwhile, Cuvva plans to use the proceeds of its fundraising to build the team, adding engineers, developers, marketeers and customer operations staff to its 80-strong team. Over the next 18 months, it expects to double in size and already has a 30 strong in-house customer operations team.
It follows the recent appointment of former Lloyd's of London chairman Bruce Carnegie-Brown as its chair.
Cover by the hour
The London-based startup originally began as an app offering pay-as-you-drive motor insurance back in 2016 and specialises in hourly car cover for shorter journeys. The app includes customer service and boasts a one-minute response time, 24 hours a day.
Its founder Freddy Macnamara, said: "The way insurance is sold hasn't kept up with the way people live their lives now. We buy lots of goods and services via flexible subscriptions to suit our on-demand lifestyles. Why shouldn't you be able to do that for insurance?
"The way motor insurance is sold is particularly unfair and inflexible, but we can make it cheaper by cutting out the middlemen and removing the penalties for paying monthly, which hurt younger drivers or lower-mileage drivers disproportionately."
Macnamara said he started Cuvva when he could not find flexible insurance to help him share his car. Four years on from the insurtechs initial launch and it is still discovering how big the problem it is addressing actually is.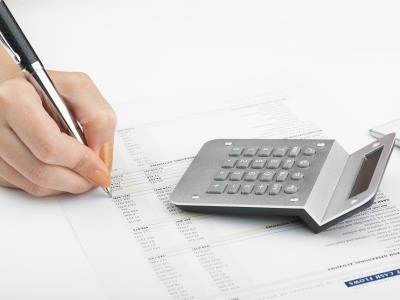 Back in 2017 the pay-as-you-go broker received £1.5m in investment to launch a motor product for car owners who use their vehicle frequently.
Cuvva now claims to be selling 3% of all UK motor insurance policies but Macnamara says it has still got so much further to go.
Fresh Approach
Anton Inshutin, managing partner at RTP Global added: "The insurance industry across Europe is ready for a fresh approach. The UK has a long history of initiating change in the way that insurance is sold and Cuvva has devised a product that has incredible appeal for a new generation of car owners and borrowers."
He told of how RTP Global was thrilled to be able to begin this journey to build a whole new way of buying insurance with Macnamara and the team.
Ben Marrel, partner at Breega, said: "Cuvva has an exciting vision for what a customer-centric insurer will look like and is unafraid to take on the middlemen in this sector and dismantle a raft of 'traditional' fees and penalties. Their fundraising also comes at a time when there is real appetite for innovation in insurance."
Alan Vaksman, founder and managing partner of Digital Horizon said that he sees a "fundamental shift in demand for insurance from offline products adapted for websites," to the truly digital, mobile-first offering.
"We believe the aggregator dominated market model will be challenged strongly by digital insurance products and the adoption will be very fast. The founders of Cuvva have a solid track record of building great digital products and I believe they are in the right place at the right time with the right team," added Vaksman.
Subscribers read more
How Uber crackdown could impact the insurance industry