The insurtech aims to make best in class data sets easily available
Insurtech WhenFresh plans to help brokers and insurers access data on major property flood risks on a pay-as-you-go basis thanks to its latest partnership extension with environmental consultancy Ambiental.
The partnership extension will make Ambiental's FloodScore Climate data suite available through WhenFresh's application processing interface (API).
The data suite provides individual property level flood risk scores for the present day, the 2050s and 2080s, based on low, medium and high emission scenarios as defined by UKCP18 – the UK's climate projections.
Speaking exclusively to Insurance Times, WhenFresh's chief executive and co-founder Mark Cunningham said: "WhenFresh brings together its proprietary datasets with hundreds of private and public datasets in one place to form the UK's residential property data supermarket.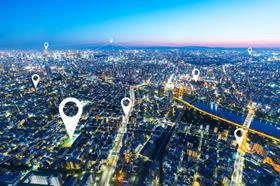 "This means insurers, brokers, lenders and other property data users can readily access all the data they need via a single, simple API on a pay-as-you-go basis, rather than having to obtain data from multiple different companies in diverse formats with disparate licensing costs and conditions."
For Cunningham, it is a "great step forward" for the insurtech to have access to Ambiental's FloodScore Climate data alongside property attribute, risk, peril, environmental, geospatial, topological and valuation datasets.
"Our aim has always been to make best in class datasets such as this easily accessible to end users to remove the barriers to digital transformation – and we're seeing a solid increase in the use of climate and environmental data among insurers, banks and other big data users, not least for regulatory reasons," he added.
Initially, WhenFresh started working with Ambiental in February 2021. This involved each UK property being measured on the likelihood and severity of a flood hazard affecting it, for example rivers, rainfall or tidal sources.
Major risk for insurers
WhenFresh and Ambiental's partnership is especially pertinent following the Bank of England's focus on climate change risks.
Plus, new legislation from the Department of Business, Energy and Industrial Strategy, announced in October 2021 and coming into force from April 2022, will make it mandatory for 1,300 of the largest UK-registered companies and financial institutions to disclose climate related financial risks and opportunities.
Ambiental's FloodScore Climate aims to assist the (re)insurance and banking sector to respond to regulatory requirements as well as support general business futureproofing.
For insurers, the data provides the means for them to assess current and future flood risk data and generate a more accurate analysis of risk within existing portfolios, enabling them to meet regulatory obligations as well as commercial needs.
Cunningham added: "Flood events represent major risks for insurers and we only need to look at the news to see that the frequency and severity of floods here in the UK and around the world is on the increase.
"Gaining an ever more accurate understanding of current and future flood risk is a commercial imperative for insurers and is also a regulatory requirement in the wider financial sector."
Property data is vital to flood risk and resilience work, according to Cunningham - this can include the location of a property, its height above sea level, what materials it is made of, the shape of the roof, the slope of the garden, what is nearby, the environment, the soil, nearby trees and other factors.
This information all plays a part in accurately assessing river, rainfall and tidal flood risk.
In the past, an insurer had to obtain this data from various sources and it often came in diverse formats, with different data licensing conditions, Cunningham noted.
Rob Carling, Ambiental's channel sales manager, said: "We are pleased to extend our partnership with WhenFresh by adding our FloodScore Climate dataset to their highly regarded API. The demand from the financial sector for accurate data has increased significantly over the last few years."