Insurance Industry breaths a sigh of relief as the Chancellor stays away from IPT, but not everyone is happy
For most of the insurance industry, yesterday's Budget was a fairly uneventful occasion, but that is how it would have liked it.
Chancellor Philip Hammond totally avoided a feared rise in Insurance Premium Tax (IPT), an outcome that was once again fiercely campaigned for by the ABI and major insurers.
Between October 2015 and June 2017, the standard rate doubled from 6% to 12%, which is what it remains to this day.
At each Budget, the industry has cowered at the thought of another rise, leading to such online campaigns such as this from the ABI:
We don't want to see any more increases in Insurance Premium Tax in #Budget2018. IPT is a stealth tax which punishes responsible behaviour and is already bringing in record amounts for Govt. #IPTsUnfair https://t.co/tQQ5cg9m2c pic.twitter.com/ueLVAuWOTC

— ABI (@BritishInsurers) October 29, 2018
After no change, the ABI expressed its relief.
Huw Evans, director general said: ""We are pleased that the Chancellor has done the right thing by not increasing Insurance Premium Tax.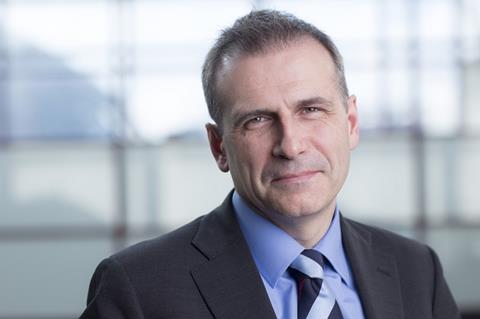 "IPT already brings in more than £6 billion a year for Government and it would have sent out completely the wrong message to increase costs any further for people who do the right thing by buying cover to protect themselves, their properties and their families."
Steve White, BIBA chief executive said: "We welcome Philip Hammond's decision not to change the current rate already at a significant 12 pence in the pound of every premium paid.
"However in a way this amounts to a pyrrhic victory and we will not stop campaigning for Government to freeze, if not reduce, this rate of tax on insurance for the remainder of this parliament. We continue to highlight to the highest level of Government the dire consequences of a tax that potentially reduces access to insurance."
Elsewhere, major insurers also expressed their delight at the freeze.
David Martin, Allianz's director of SME and corporate partnerships said: "This is a pleasing decision and let's hope it was recognised that customers should not be penalised for doing the right thing, and the industry's lobbying of the government played a part in it."
But, he remained sceptical about how long it will remain at its current rate.
"However, there is a sense that at some point the rate will rise again and the industry should continue to do all it can to protect our customers for as long as possible. In the meantime we should be pleased that our customers can continue to purchase the insurance protection their business needs without fear of a rise in IPT."
Andrew Jepp, Managing Director, Zurich Municipal, commented: "The Chancellor's decision not to raise Insurance Premium Tax (IPT) will be welcomed by the public and charity sectors, businesses and individuals.
"We are pleased that the Government has listened to our calls not to raise IPT as an increase in this 'tax on responsibility' would have put additional pressures on budgets already stretched by years of spending cuts.
"At the same time, the public and voluntary sector organisations are experiencing an increasing number of significant in size insurance claims and IPT rise would have increased the pressure further and leave them financially vulnerable when the unfortunate happens."
And Edmund King, AA president, feels that an opportunity has been missed in the Chancellor's statement.
He said: "Of course I'm very relieved that the Chancellor has not piled more misery on to drivers and home owners by increasing IPT, which has already doubled over the past two years (from 6% to 12%).
"IPT affects young drivers most and it is a pity that the Chancellor did not take the opportunity to cut this insidious tax for young new drivers who choose to insure their first car with telematics or 'black box' cover. On the contrary, because of the high cost of a new driver's first insurance policy, many already attempt to drive without insurance or try to obtain fraudulent cover through illegal 'fronting' (getting a parent to insure their car for them, adding them as a 'named' occasional driver when in reality they are the main driver).
"Insurers see the number of crashes involving young drivers dropping by up to a third among those who choose telematics insurance. A tax incentive, such as cutting IPT for say, the first two years, would encourage more to use telematics insurance which in turn, would help cut the number of tragic crashes involving young drivers.
"I would urge the Chancellor to consider this easy win for road safety in his next Budget."
Not everyone is happy
The budget did throw up some points that didn't sit well with insurers.
Ecclesiastical, the specialty insurer, with a particular focus on churches and other heritage buildings, is urging the government to reconsider its decision not to reduce VAT on repairs and approved alterations to listed buildings.
Faith Kitchen, heritage director said: "We're disappointed the government hasn't considered reducing VAT on repairs and approved alterations to listed buildings in today's Budget."
"We strongly support organisations such as the Heritage Alliance and the Listed Property Owners' Club which have argued the VAT on repairs gives an unfair tax advantage to developers and penalises owners of historic buildings, many of whom are private individuals, who are facing higher repair and maintenance costs."
"As the UK's leading insurer of Grade I listed properties and with over 130 years' experience we are passionate about protecting the country's historic and iconic buildings and structures. Reducing VAT is vital to help organisations and owners of listed properties protect such an important part of the nation's heritage."
"We need to do more to support the custodians of Britain's heritage properties, and while unfortunately this hasn't been addressed in today's Budget, we urge the government to reconsider reducing VAT to 5% on repairs and approved alterations to listed buildings."
Ecclesiastical had alreay campaigned for charities to be exempt from IPT, but to no avail. A decision it has declared itself "disappointed" by and has urged the government to reconsider.
Subscribers read more