The candidate came up trumps after a 'rigorous recruitment process'
JM Glendinning Professional Risks, a Yorkshire-based broker supporting law firms and professional practices, has promoted its client director Gareth Milner into the role of managing director, effective from this month (July 2022).
Milner succeeds prior boss and JM Glendinning Professional Risks founder Jake Fox, who stepped up to become group managing director of JM Glendinning – which is part of JMG Group – in October 2021.
Milner initially joined the broker in January 2020. Over the course of his career so far, he has worked at big name broking businesses such as Aon, JLT Specialty and PIB Group.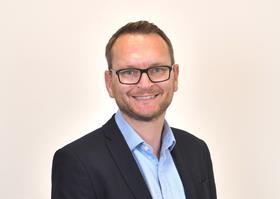 Speaking on Milner's appointment, Fox said: "Gareth has the vision, hunger and passion to drive this business forward, which shone through in the rigorous recruitment process.
"Both myself and the JMG Group board have huge confidence that Gareth will lead the business to future success.
"Gareth's promotion is great news for us and for clients and demonstrates that opportunities are there for our employees should they wish to pursue them."
Expansion plans
JM Glendinning Professional Risks was established in 2015. It employs 10 staff across Yorkshire and the Midlands and places £15m of premium into the insurance market for its clients.
Now at the helm, Milner has ambitious plans to double the size of the business over the next five years and expand the firm's geographical footprint outside of Yorkshire.
He said: "I'm inheriting a fantastic business at an exciting time for both our team and the wider JMG Group.
"It's a privilege to take on the responsibility and ensure we continue to provide best in class service to all of our clients and expand our footprint.
"Clients join and stay with us because of our people, so I want to keep attracting the best talent in our industry and give great colleagues the autonomy, career progression and opportunities they deserve."