The deal is important because 'size matters' for end-to-end client support, says law firm partner
Law firm Clyde and Co has this month (July 2022) completed its merger with BLM, to create what it described as "the biggest casualty practice in the UK".
The two companies initially announced the merger back in April 2022, confirming that the combined entity will take the name of Clyde and Co, with UK-based BLM becoming part of the firm's global insurance practice.
The newly expanded business now has more than 800 legal professionals working across casualty business lines, as well as 5,000 total staff and global revenues of more than £700m per year. The firm also counts offices in 60 global cities, including 14 based in the UK.
The majority of BLM's legal staff have joined Clyde and Co's casualty practice, however BLM teams have also been added to Clyde and Co's professional liability, healthcare and business advisory divisions.
As part of the merger, Clyde and Co has relaunched and rebranded its online casualty innovation platform, called Clyde and Co Newton. The platform initially launched in November 2021.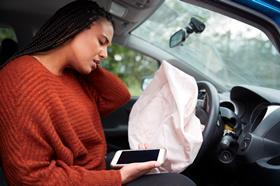 Matthew Harrington, partner at Clyde and Co and BLM's former senior partner, said: "The merger has created the biggest casualty practice in the UK and will allow clients to benefit from our expert teams across the UK and Ireland, while benefiting from Clyde and Co's unparalleled international presence too.
"Size matters [because] clients are increasingly looking for end-to-end support from trusted suppliers across business lines and geographies, as they seek partners to support their growth and drive to improve margins in what is an ever-competitive sector. We are delighted that our clients will now be able to benefit from all the merged firm as to offer."
Insurers' changing needs
Chris Murray, partner at Clyde and Co, added: "The merger is our response to insurers' changing needs.
"By combining our businesses, we have created a new foundation for casualty claims built on scale, expertise, and an innovative vision for the use of technology.
"Becoming the largest player in UK casualty gives us the largest dataset in the sector and the ability to invest in the technology that fully unlocks its potential - Clyde and Co Newton is our banner for this technology and innovation."
The revamped Clyde and Co Newton platform now offers tools across the following categories:
Automation and robotics that combines machine learning with artificial intelligence to automate routine claims processes.
Claims handling calculation tools.
Data extraction and analytics.
Products to help insurers drive down indemnity spend.
Claims decision support for claims handlers.