The law firm stressed that 'insurtechs are now in the position of being both attractive as assets as well as potential acquirors'
Technology is an M&A deal catalyst, as well as a barrier, for mergers and acquisitions (M&A), according to law firm Clyde and Co's latest Insurance Growth Report, published today (24 August 2021).
According to the report findings, the first half of the year saw technology investments target a range of businesses around the world, including deals focusing on cover for homeowners in catastrophe-prone regions, online insurance comparison platforms and digital healthcare.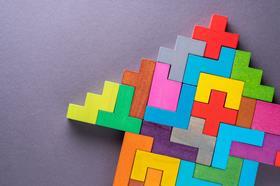 Eva-Maria Barbosa, partner at Clyde and Co, said: "Covid-19 has underlined the importance of having digital capabilities and technology remains a primary driver of M&A.
"Many startups have matured to the point where they have a proven business model and a robust balance sheet, which makes them very attractive to buyers.
"Meanwhile, on the flipside, the absence of sufficient technology investment on the part of a seller can be a deal breaker – potential acquirors can be put off if they think they need to spend millions to make a target company's IT systems fit for purpose."
Insurtechs as assets
The report further revealed that insurtechs are now in the position of being both attractive as assets as well as potential acquirors and creators of insurance businesses.
For example, the first half of 2021 has seen a flood of investment into insurtech projects.
US homeowners' focused insurtech Kin received $64m (£46m) in funding, for example, while $43m (£31m) was invested in India's online insurance comparison platform, D2C Insurance Broking.
Joyce Chan, partner at Clyde and Co, said: "Recently, there has been an upward trend of insurtech deals happening. Insurtechs are reaching the point where they have critical mass and we are seeing established tech service providers and startups entering into joint ventures or strategic alliances with traditional insurers.
"On the flipside, traditional insurance players are looking to acquire insurtechs or [are] making strategic investment into the insurtech space. Mature insurtechs present valuable propositions to buyers."
Funding in insurtechs reached a record high of $7.4bn (£5.4bn) across 308 deals in H1 2021, exceeding full-year investment both last year and in every preceding year, according to data from Willis Towers Watson published in July.
Clyde and Co's report continued: "The attractiveness of the insurtech sector as an alternative to traditional insurance startups has never been more obvious.
"However, technology also features as a significant barrier to M&A in the insurance sector, with legacy IT systems proving off-putting to potential acquirors of otherwise profitable portfolios of business."
The report suggested that the complexity of some insurers' in-house IT infrastructure presents an expensive problem that some buyers would prefer not to have to solve following an acquisition.