Sønr's chief executive predicts that insurtech M&A will double in 2021 – so far, 45 deals have been completed in the first six months of the year
There has been an "upward swing" in insurtech M&A as the Covid-19 pandemic has forced insurance businesses to accelerate their digital strategies, according to market intelligence platform Sønr's chief executive Matt Connolly.
According to Sønr's data, in 2018 there were 41 insurtech M&A deals, 2019 saw 37 transactions and in 2020 there were 62 insurtech acquisitions.
In 2021 so far, 45 insurtech M&A deals have been completed in the first six months of the year – Connolly predicts this figure will double by the end of the year.
He tells Insurance Times: "Lots of these deals would have been started last year – I imagine there's a hangover from last year rolling forward into this year.
"We are just seeing the beginning of the insurtech M&A journey – there's an upwards swing, in part because there are more insurtechs out there. M&A provides an accelerated and leapfrog opportunity to bring new capabilities to market. It's a quick way of transforming your business."
These deals include insurtechs buying other insurance-related companies, such as US home insurance MGA Hippo buying open-source continuous delivery software platform Spinnaker in June 2020, as well as insurtechs buying other insurtechs, or incumbent businesses buying insurtechs – for example, commercial insurance exchange company Bold Penguin buying technology-assisted policy review firm RiskGenius.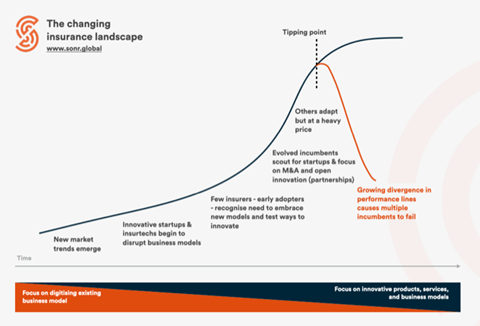 With more insurtechs occupying the market, "from an incumbent perspective, it becomes ever more difficult to choose the right acquisition partner", Connolly adds.
Insurtechs at the forefront
In terms of incumbent insurance businesses sourcing tools for innovation, M&A and partnerships are two potential routes, as well as simple do-it-yourself investment.
Connolly continues: "It's not just B2C propositions within the market, it's B2B and B2C - and as a result, the two previous routes to accessing those capabilities is either M&A or partnerships.
"As we come out of the pandemic, that narrative has evolved so much, but what is left is a new way of working, a set of processes [and] activities where incumbents are recognising [the] value that insurtech has for their business."
For Connolly, incumbents looking to innovate through M&A must assess the challenges they are facing and consider how other businesses can solve these specific issues – "it's very strategic", he says.
He points out that as soon as the Covid-19 pandemic hit, Sønr saw a flood of clients get in contact looking for "quick and cheap" deals.
He further acknowledged the role insurtechs have played during the pandemic – as a sector, these businesses are "inherently technology focused and digitally enabled", helping to rethink traditional methods of insurance.
Connolly says: "Insurtechs are trying to provide something very relevant to the customers and the incumbents that have struggled to make that leap. It only makes sense that during an age where the world moves to digital that [insurtechs] step to the forefront and show great opportunity and promise."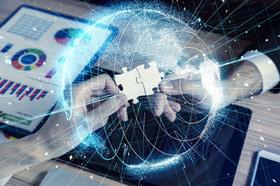 Connolly predicts a divergence in performance for incumbents over the next five years between companies that innovate and those that do not.
Buying for the 'right reason'
However, the insurtech sector has not been immune to the economic ramifications of the pandemic.
For example, Buzzvault has stopped writing UK policies - the insurtech restructured in June last year.
Meanwhile, March 2020 saw Coverly make redundancies - by July it announced that it was closing for good after facing considerable challenges caused by the pandemic.
"A sale is a sale but it's not always a good thing," Connolly says. He cited Brolly being bought by Direct Line in July 2020 as a "business that was struggling to find its feet".
When asked whether M&A was a positive thing for insurtechs, he says: "Yes, I do - you have founders that are passionate about building companies and changing the world.
"But then, you have others who are setting up businesses to sell. It just so happens they have shifted into insurance because it's an area to fast-track growth.
"In either instance, selling your business to a company that can take what you have achieved and, in theory, do more of the same should be a good thing. Often that doesn't work out like that."
He gave the example of big tech companies acquiring smaller companies to close them down.
In the main, however, "what we are talking about here is companies buying businesses to accelerate their capability and get new stuff to market quicker – on the whole, buying these businesses for what I call the 'right reason'", Connolly says. "This will still "be available in the new world" post-pandemic," he adds.