Lemonade had alleged ONE infringed the company's IP and violated the Computer Fraud and Abuse Act
Lemonade has dropped its copyright lawsuit against ONE Insurance Limited (ONE).
Lemonade had alleged ONE infringed the company's IP and violated the Computer Fraud and Abuse Act, but parent company Wefox has now agreed on a redesign.
Wefox founder and chief executive Julian Teicke declared in a Linkedin post yesterday that a resolution had been reached with Lemonade ahead of a court date with the help of Dr Robin Keira, a mutual business contact who played a mediating role, he is also chief product officer at W&Z FinTech GmbH-digital subsidiary of Warburg bank and founder of Digital Scouting.
Teicke said: "I deeply thank Dr Robin Kiera for initiating and moderating the negotiations that led to the resolution of the situation between Lemonade and ONE.
"You encouraged both Daniel Schreiber and myself to sit down at one table instead of going to court."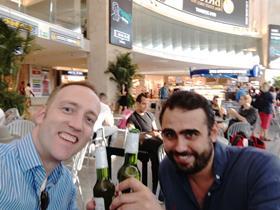 Schreiber responded on LinkedIn thanking Teicke for an 'amicable and constructive' meeting to remedy issues raised in Lemonade's complaint.
He continued: "We're, of course, committed to dropping the lawsuit once all these changes are implemented. I'm hopeful that our future interactions will be in the spirit of our collaborative meeting."
Teicke's original Linkedin post two days ago, states that he met Schreiber to discuss the lawsuit and agreed to a redesign of the app's elements, website and marketing material.
He said: "Here's the bottom line: Lemonade created something truly revolutionary, and their innovation inspired many in our industry – including myself. There's a fine line between inspiration and imitation, and we acknowledge that Lemonade's perspective is that we crossed it in some parts.
"While ONE has many unique features, I'm committed to addressing this concern of Lemonade. To that end, ONE will immediately undertake a redesign of elements in the app, website and marketing material that are similar to Lemonade. I am looking forward to putting this conflict aside and to exploring possibilities for cooperation in the future."
The insurtech industry responded positively to the resolution between the two commending their collaboration.
Wefox is close to settling on a funding round with Softbank Vision Fund as one of its suitors.