'The insurance sector and innovation have to some moved at a slow pace – with the industry being conservative in nature and therefore slow to embrace change,' says Altus non-executive director
Insurtech innovation incubator Lloyd's Lab has revealed the firms pitching for its tenth cohort at an event held at the Lloyd's building yesterday (23 March 2023).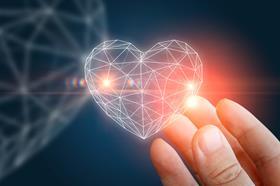 The shortlisted firms pitched for a place on Lloyd's Lab's fast track 10-week acceleration programme for early-stage businesses and startups.
Insurtechs pitched their proposals for the tenth cohort's new themes, including new products, data and models and European cyber and climate solutions.
Mark Huxley, non-executive director at Altus Consulting, told Insurance Times: "As the shortlisted teams prepare for pitch day with the hope of securing a place on the tenth cohort for Lloyd's Lab, let's take a moment to celebrate how much this award-winning insurtech initiative has achieved in changing attitudes to innovation.
"The insurance sector and innovation have, to some, moved at a slow pace – with the industry being conservative in nature and therefore slow to embrace change."
Applications for the tenth cohort initially opened on 4 January 2023 and closed on the 12 February at 11:59pm.

A Lloyd's Lab demo day for the selected firms will be on 5 July 2023.
Heart of innovation

The firms pitching for a place in cohort ten were:
PolArctic LLC – an oceanographic and data science company that focuses on creating bespoke products on the arctic.
HSB Solomon Associates – which provides data driven and strategic insight across the energy industry.
Diesta – a software platform that automates reconciliation and distribution of insurance payments.
WRMS (Weather Risk Management Services) – an agriculture and dairy risk management company leveraging technology, data and financial innovation.
Axio – a firm that aims to provide visibility into IT and operational technology environments to plug security gaps in cyber risk management.
Intelligent AI ThinkTank Maths Limited (Norge AS) – this insurtech provides real time monitoring to prevent unscheduled failures ad downtime costs.
Simulytic – which uses artificial intelligence (AI) simulation to generate a history of proposed autonomous vehicles' location and operation.
Coinnect SA – a cyber security and insurtech firm providing services and platforms for risk assessment, mitigation and incident response in cyber.
Reord20 AG – an insurtech that uses deep tech to deal with flood risk.
ValueSpace – this firm was part of Lloyd's lab's fourth cohort and has re-applied for cohort ten to address the protection gap in liability insurance.

Armilla AI – an AI governance platform that uses traceable test cases that can see how sensitive a model is to various data.
Cyberwrite Inc – an AI cyber risk insurance platform with algorithms that can help brokers, carriers and insureds to prevent and mitigate risk.
FloraTrace Inc – this firm provides risk management and human rights due diligence in supply chains through the origin verification of data and forensic science.
Signal Intelligence – a maritime insurance and software experience that can predict failures before they happen to ensure maximum uptime for ship owners and operators.
FireBreak – a catastrophe modelling service for natural hazards, such as wildfire risk.
Aanika Biosciences – which provides food security services for large food and agricultural firms.
LoadStar Insurance Services LLC – a new customs inspection insurance product to solve the issue of unpredictable shipping container inspection costs.
Spacebands – a startup that aims to change the future of workplace safety, well-being and insurance.
Huxley continued: "When the lab first launched in 2018 and the first cohort went in, it sometimes felt like the lab was offering a solution to a market that couldn't really appreciate it had a problem and the Lab, a bit of a curiosity.
"But today, five years and 10 cohorts on, we can see how much the initiative has done to establish innovation and change as the new normal for the Lloyd's market.
"It really now is at the heart of so much of the future innovation and has become intrinsic to so many of its future pathways. For which, those that have and continue to drive it should be congratulated."