The new hire says the position 'is a unique opportunity and one that I simply could not let pass'
(Re)insurance broker McGill and Partners has appointed Aon's former president of risk solutions Warren Mula as its new strategic advisor, effective from 7 June 2021.
Mula will also be joining McGill Global Risk Solutions LLC as a non-executive director.
In his new role, Mula will be tasked to support McGill and Partners' growth trajectory, with a particular focus on the specialist broker's US plans around talent, clients, markets and intermediary partners.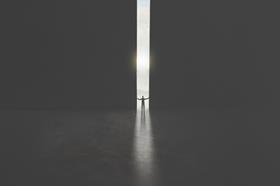 Mula joins the firm following a 40-year tenure at Aon, where he most recently worked as the company's president of risk solutions. Here, he was responsible for all of Aon's global specialty business strategies as well as global carrier relations.
This position was held alongside Mula's ongoing responsibilities as the global chief executive of Aon Broking.
Other roles Mula held at Aon include chairman of Aon Risk Services Companies, managing principal of the US northeast region, national US head of the strategic account management group and managing director of the Baltimore/Washington D.C. offices.
Speaking on the appointment, Steve McGill, founder and chief executive of McGill and Partners, said: "I am personally delighted to welcome Warren to the team. His extraordinary connections with the client and carrier community globally and his broad leadership capabilities aligns perfectly with the firm and our ambitions."
Mula added: "I am truly excited to join McGill and Partners at this inflexion point in our industry.
"The opportunity to work alongside like-minded practitioner colleagues to deliver a whole firm solution to clients' needs is a unique opportunity and one that I simply could not let pass."