The approved MGA platform will be 'beneficial' to the market, capital providers and distribution partners, says chief executive
Multiclass international MGA platform Volante Capital Holdings (Bermuda) has received 'in-principle' approval from Lloyd's to launch Syndicate 1699 for the 2022 year of account.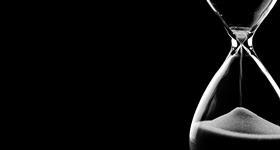 The initial stamp capacity is £130m.
The new syndicate aims to bring business to Lloyd's through the MGA's existing international network of nine local service companies, which will underwrite eight classes across five continents.
Volante will be managed by Asta Managing Agency and will continue to underwrite business separately using third party capacity binders.
Talbir Bains, founder and chief executive of Volante Global, said: "Our ambition is to establish a fully aligned partnership between Lloyd's and our existing local underwriting offices.
"In less than four years, through the sponsorship of our strategic carrier partners, we have delivered a transformational MGA to the market.
"We now seek to continue the development with the creation of an international syndicate at Lloyd's and we are very privileged to partner with Asta in this evolution of the Volante Group.
"We are grateful to the team at Guy Carpenter, our advisors in the process".
'Refreshing' business model
Asta chief executive Julian Tighe added: "As an MGA operation, Volante has been an outstanding performer, based on its refreshing and entirely different business model.
"When [it] came to us for advice on forming a Lloyd's syndicate, we immediately saw how [its] approach and objectives would be beneficial to the market, to capital providers and, with Volante's innovative products and confident commission structure, to distribution partners too.
"As Lloyd's seeks new and innovative ways to grow the market, Volante brings not just a proven and practical technological approach, but also an organisational structure and ethos which will do just that.
"Asta is proud to stand alongside Volante in this exciting new venture."