Blanc fears that cutting 'out the middleman' in order to get 'the cheapest price' is 'not the right answer for the majority of the public'
Incoming Chartered Insurance Institute (CII) president Peter Blanc, who is group chief executive of broker Aston Lark, has confirmed that a priority for his presidency is to ensure that the insurance industry works together "to address the unmet needs that exist today".
Blanc replaced Aon UK chief executive Julie Page as CII president from 1 January 2022.
As well as looking at "unmet needs", Blanc also wants to use his tenure as president to emphasise the importance of advice within the insurance value chain.
He said: "The insurance and personal finance profession needs to work together to address the unmet needs that exist today – everything from climate change and flooding to cyber risk, scams, later life care and protection gaps.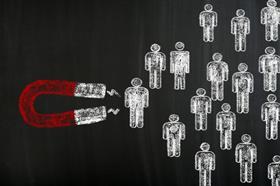 "All the drivers in society today tend to be away from advice – they are aiming to cut out the middleman and get the quickest deal at the cheapest price, but I worry that is not the right answer for the majority of the public.
"My aims as president will be to support the current and new [chief executive] in any way I can while working to further the CII agenda in building public trust in the insurance and personal finance profession and make sure we are effective in solving unmet needs and underlining the importance of advice in society."
Blanc will initially work alongside CII chief executive Sian Fisher, however she is stepping down from this position at the end of March. Her replacement is yet to be confirmed.
Shaping the CII
A key information source as Blanc steps into the president role will be feedback from the CII's Shaping the Future Together consultation, which closed on 17 December 2021.
This contained proposals such as making the CII's qualification framework and learning provisions more user-friendly, accessible and capable of meeting the future learning needs of all students.
Blanc said: "We need to reach consensus on what we, as a profession, want the CII to be during the next five years."
The CII plans to publish the consultation's findings and how these will impact its strategy this year.
Fisher added: "It is vital that our family of professions – together with their professional body – continue to evolve in step with the modern world.
"[This] is why we look forward to working with Peter in continuing his predecessor Julie Page's presidential work on unmet needs, as well as using the feedback we received from the consultation to help shape the future of our profession, the CII Group and the societies and local institutes that exist within it."