The insurance industry largely welcomes the new Online Injury Claim portal, but it is still early days as the data reveals that 4,331 claimants are unrepresented
The Ministry of Justice (MoJ) published the first three months worth of data from the Online Injury Claim (OIC) portal yesterday (21 October 2021), revealing that only 1% of cases submitted through the platform have been settled to date – this equates to only 436 claims settled between 31 May and 31 August 2021.
Out of these 436 settlements, 418 (96%) regarded unrepresented claimants.
The data found that 45,718 claims have been reported on the OIC portal so far between 31 May and 31 August 2021. Out of this number, 41,387 claimants were represented, as opposed to 4,331 who were unrepresented.
The portal has also recorded 24,812 liability decisions in this reporting period.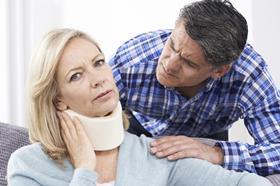 Matthew Maxwell Scott, executive director of the Association of Consumer Support Organisations (ACSO), said: "The data shows that of nearly 46,000 claims registered on the portal so far, just 436 had settled as of September 2021.
"That means fewer than one percent of injured people have made it to the end of the process, which strongly implies that widespread reports from defendant and claimant representatives of severe teething problems with the portal must be true."
The MoJ plans to release this data quarterly.
Unrepresented claimants
Andy Cullwick, First4Lawyers' head of marketing, said the law firm would now take time to analyse the OIC stats and compare them to the Compensation Recovery Unit (CRU) data.
After a first reading, Cullwick noted that 40% of unrepresented claimants seeking an uplift "strikes us as high".
This refers to the provision in the Whiplash Injury Regulations 2021 that enables a court to award an uplift in damages of up to 20% where either the injuries suffered or the claimant's circumstances are considered to be exceptional.
Cullwick continued: "It begs the question [of] whether the unrepresented properly understand the process needed to make a claim at all?
"It is far from clear if the OIC is doing the job effectively or just blocking justice to access."
Allianz's head of motor claims Ian Kershaw added: "What we have seen is a significant number where the uplift for 'exceptional circumstances' is being claimed – this happens more often than expected, which could be due to the lack of a precise definition for this criteria."
Between 31 May and 31 August this year, 9,923 represented claimants also requested an uplift for exceptional injury, exceptional circumstances, or both. This equates to 24% of the 41,391 represented claims made.
Maxwell Scott said: "On liability, just over half the submitted claims (54%) have agreed liability decisions, with 11% of claims having liability denied. In order to help unblock the backlog of injured people waiting for their day in court, we would like to see the number of liability denied cases reduce significantly.
"Currently, there are nearly 21,000 claims awaiting a liability decision. Our concern is that insurers are incentivised to deny liability because in doing so, the case exits the portal and injured people have nowhere to turn to except the civil courts, which are suffering year-long delays getting cases heard."
Too complicated
Maxwell Scott continued: "The MoJ said the portal was designed to make it easy for injured people to use, but only one in 10 consumers attempted to do so without the support of a lawyer or other professional representative.
"This shows that the portal process is far too complicated for most members of the public to use with confidence and without risking detriment from adverse defendant behaviour."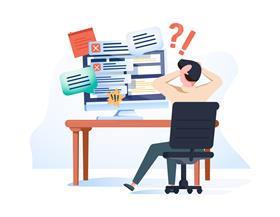 Cullwick agreed with Maxwell Scott. He said it was "very clear" that few claimants are using the portal by themselves, suggesting they are not comfortable handling their claim via an insurer and need representation.
"This is exactly why we were forced into launching our own alternative business structure, First4InjuryClaims, to help those who require support through the process," he added.
Allianz's Kershaw noted: "The first figures released by the MoJ highlight the initial benefits of the portal, but also show some trends that raise questions.
"The proportion of unrepresented claimants is much lower than hoped and due to the small number of medical reports received on the claims notified to date, it is difficult to reach any early conclusions."
He added that low claims volumes also mean it is tricky to determine whether the OIC portal has met its objectives.
David Haynes, underwriting director at Arag, added: "Far from being simple, [the OIC portal] is too complex for most motorists to use independently - liability seems much more likely to be denied for represented claimants and many cases are going to end up joining the huge backlogs in the courts.
"From our perspective, the fundamental failure of OIC [portal] is that it reinforces the disparity of arms between injured motorists and well resourced defendants. As a result, justice is being wholly undermined."
He noted that more than 90% of injured motorists still needed professional help to navigate the new online process required to make a claim.
However, Martin Milliner, claims director at LV= General Insurance, pointed out that there has been only 100 or so cases advanced by claims management companies (CMCs), which should allay fears of claimants being under-represented.
He said: "In the space of three months, the relative volumes for these types of soft tissue injury claims have been significantly reduced. We've seen a sharp decrease in the level of fraud and spurious claims being advanced by the firms that have often operated in this way pre-reforms.
"Equilibrium of justice feels to have been properly served by these reforms, rewarding hard-pressed, honest motorists with lower premiums, whilst at the same time providing access to compensation and treatment for genuine claimants."
Hybrid injuries
Haynes noted, however, that "the major issue of so-called 'hybrid' injuries still remains unresolved".
According to the portal data between May and August 2021, 10,436 of claims submitted regard whiplash only injuries, with 33% of claims able to be resolved using the compensation tariff table. But 61% of claims relate to mixed tariff injuries. This includes 14,776 claims that include whiplash, physical and minor psychological components, 12,432 claims that feature whiplash and physical elements, as well as 746 claims for multiple injuries.
The data defines minor psychological injuries as shock or anxiety, for example, while physical injuries are described as bruising, abrasion, cuts, scarring, fracture, headaches, sprain or strain and affected senses.
Whiplash is a soft tissue injury found in the neck, back or shoulder - these affect ligaments, tendons, muscles, nerves, synovial membranes and cartilage.
Early days, but …
While most industry commentators have welcomed the data, others felt it raised more questions than answers, despite acknowledging that it is still "early days" to understand whether the portal is working or not.
Speaking at the annual Motor Accident Solicitors Society (MASS) conference, the organisation's new chair Sue Brown said: 'It is unclear at this point whether [the low self-representing figures] are because claimants are deciding not to pursue claims, or whether it is because they are unable to pursue their claims without representation, unable to find the OIC or sufficient sources of information or advice, or for some other reason.
"It is early days, but [the] OIC [portal] seems to be working reasonably well for professional users, although there are real problems with A2A for both claimant representatives and insurers which need to be resolved. The system will be fit for purpose only when it works for everybody."
A2A is the method of messaging the portal systems from one software application to another.
Milliner adder that it was "encouraging to see that nearly one in 10 claims have been supported for unrepresented claimants, highlighting the value the portal can play in providing a self-service access to justice for claimants".