The MGA has a long-term trading partnership with Markerstudy's retail team
Prestige Underwriting has revealed that it has significantly extended its existing relationship with Markerstudy Group's retail division.
By working in close partnership with Markerstudy, Prestige Underwriting has now launched a non-standard home product, Coverall, to Affinity Insurance Solutions Limited (AISL) and its team based in Manchester.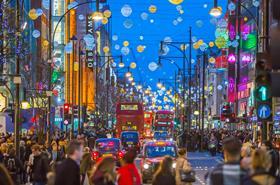 The product has a clear focus on providing an efficient solution for the non-standard and more technical risk circumstances that the Co-op Insurance customer base may present.
Tim Baxter, head of broker development at Prestige Underwriting, said: "I am delighted that we have been selected as non-standard partner by Markerstudy, AISL and Co-op Insurance.
"We enjoy a long-established trading partnership with the Markerstudy Retail team and it is a pleasure to build on this with the opportunity to provide reassurance around the placement of risks that step outside of a more standard footprint."
This follows Prestige Underwriting being chosen as non-standard home partner to support AISL and Co-op Insurance.
Pivotal time
Ross Barrington, managing director of the retail division at Markerstudy Group and AISL, added: "We have an excellent relationship with Prestige Underwriting GB and I am pleased to widen our product footprint at such a pivotal time.
"They are a trusted partner and this arrangement will enable us to offer a greater choice of home protection to Co-op policyholders."