The move aligns with the group's plans to expand its international expertise
Insurance intermediary business Specialist Risk Group (SRG) has recruited a team of 16 staff from commercial lines broker AFL Insurance Brokers.
The deal hallmarks SRG's first London market team move of the year, which aligns with the company's ambitions to expand its specialist insurance and reinsurance broking activities, in particular beyond the borders of the UK and Ireland.
The new team is led by Jonathan Bines, current chief executive of AFL. Prior to this, he held leadership roles at both JLT and Integro.
Colleagues joining SRG alongside Bines include Chris Cavani, David Thomas, Sarah Stephen, Neil Cullis and Chris Gagg – the team have expertise in US, Canadian and Australian specialist wholesale, binding authorities and London market facultative reinsurance.
Expanding internationally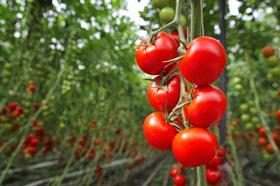 Speaking on the news, Warren Downey, SRG group chief executive, said: "I am thrilled that Jonathan and his colleagues are joining SRG as we expand our specialist team which now numbers more than 400.
"The incoming team will be welcomed with open arms to SRG and I am looking forward to working with them as we expand our international reach and relevance.
"Jonathan is an experienced leader who will bring great value to the SRG executive committee as he leads this endeavour.
"Ever mindful of client service and disruption we are pleased to have agreed an orderly transfer with AFL."
Jonathan Bines added: "We are delighted to be joining Specialist Risk Group at such an exciting stage of their growth journey. We have been working closely with the SRG team to ensure a smooth transition and I am confident this will be achieved in the coming weeks.
"We have a fantastic opportunity to build on the offering we have created to date and to provide even better solutions for our producers and clients who now more than ever need specialist and expert advice, which is delivered with energy, passion, and determination.
"I am excited to be joining SRG's leadership team as we extend our international ambitions."
SRG has already completed a number of acquisitions this year, including KBIS, GB Underwriting, The Channel Partnership, Emrose Insurance Brokers and CLS Risk Solutions.