The new additions hail from JLT Group and Baker McKenzie
Insurance intermediary business Specialist Risk Group (SRG) has bolstered its senior leadership structure with the addition of a new chairman from JLT Group, as well as two non-executive directors, subject to regulatory approval.
Taking up the mantle as chairman is William Nabarro, who most recently worked as senior strategy advisor to JLT Group. He has held a number of board positions in the past and has career experience spanning the merchant banking, insurance broking and employee benefits sectors.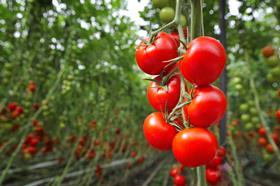 The non-executive director positions have been filled by law firm Baker McKenzie's former global chief strategy officer Julia Hayhoe and Insurance Internal Audit Group president Vicky Kubitscheck, who will also act as chair of SRG's risk and audit committee.
Hayhoe also works as a management consultant, non-executive director and leadership coach. She has expertise in strategic growth, leadership and business transformation projects, marketing, business development and communications.
Kubitscheck is a well-known non-executive director and board advisor who specialises in establishing and leading risk, regulation and assurance functions in financial services firms. She has previously assisted businesses such as Aegon and AXA.
Warren Downey, group chief executive of SRG, said: "We are delighted to be able to attract three outstanding non-executive directors to provide advice and support to the ongoing expansion of SRG.
"We look forward to leaning on their considerable experience and expertise as we shape our group for long term success".
Neil White, partner at HGGC – the private equity firm that bought SRG last December - said: "We look forward to working with William, Julia and Vicky as they bring their combined wisdom to bear in our work with SRG."
SRG has had a busy start to 2021, completing six acquisitions to date.