SRG makes its third acquisition of the year
Specialist Risk Group has continued its acquisition spree, buying up trade credit broker The Channel Partnership.
SRG has been making regular dips in the M&A market of late following the arrival of new investor HGGC in December.
It bought equestrian broker KBIS in early January, and construction MGA GB Underwriting a few days later.
The Channel Partnership, based in Bristol and founded in 1992, was "of particular value in the current economic climate, enabling businesses to continue to trade confidently on credit terms whether with their UK based or Export customers", SRG said.
The business will join SRG's retail unit Specialist Risk Insurance Solutions (SRIS). Channel Partnership director Tom Rolfe will stay on and report to SRIS managing director Lee Anderson.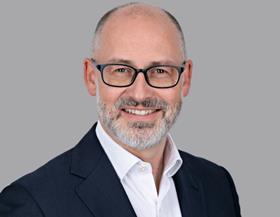 Commenting on the acquisition, Anderson said: "The Channel Partnership makes an excellent addition to the Specialist credentials of SRIS and is further evidence of the support we give to our core client base, particularly in the non-service sectors such as manufacturing and construction.
"Tom and his team have a great track record and reputation for delivering significant value for its clients through its deep understanding of the trade credit market. The Channel Partnership perfectly fits within our growing specialist retail capability".
Meanwhile SRG chief exec Warren Downey said The Channel Partnership was "a fantastic business that is passionate about supporting their people and nurturing talent within their organisation".
"Tom and his team will fit perfectly into the 'people first' culture we have built at SRG and I look forward to working with the team as part of our growing Group."
The Channel Partnership director Rolfe said SRG "will be a fantastic and natural home for our specialist business to grow and develop".
"During the sale process I was particularly attracted to the cultural alignment of the two organisations and I am looking forward to our next steps together as we continue to support clients with their trade credit risks."