Group chief executive says the acquisition's 'sector expertise is exactly what we want to develop'
Insurance intermediary business Specialist Risk Group (SRG) has bought Newbury-based equestrian brokerage KBIS, hot on the heels of announcing its new majority shareholder HGGC, a US private equity firm, in December.
KBIS, which was purchased by Guy and Liz Prest in 1991, specialises in equestrian-centric cover, focusing on products such as horse insurance, property insurance, horsebox and trailer insurance and cover for equestrian businesses.
Following the acquisition, KBIS will form part of SRG's retail business, Specialist Risk Insurance Solutions (SRIS).
SRIS was established in July 2020 by merging Square Mile Broking, Miles Smith Insurance Solutions, David Codling and Associates and The Underwriting Exchange (TUE) Special Risk team. Insolvency Risk Services (IRS), which SRG bought last year, also operates as part of SRIS.
Lee Anderson, managing director of SRIS, said: "2020 was an exciting year for SRIS. Following the launch of SRIS in July, we are delighted to add IRS and KBIS to our growing business.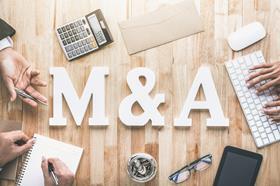 "We are pleased with the progress we made in 2020 and are looking forward to our momentum continuing into 2021 and beyond."
Building expertise
Warren Downey, group chief executive of SRG, said that KBIS's sector expertise is "is exactly what we want to develop", indicating how the business plans to spend HGGC's recent investment.
He continued: "We are delighted to welcome KBIS to SRG. They have serviced the equestrian industry for many years and bring another specialist capability to our expanding group.
"KBIS's sector expertise is exactly what we want to develop within the group, as we continue in our pursuit to become the natural home for specialist people and businesses."
Speaking on the deal, Guy Prest, managing director of KBIS, added: "SRG is an excellent fit for KBIS, both culturally and strategically.
"We are proud of the reputation KBIS has built within the equestrian market and are looking forward to being able to further enhance our offering as part of the group.
"We are particularly excited to expand our distribution capabilities through the group's Irish and EU business, TUE."