The strategic deal aims to bolster the loss adjuster's focus on innovation and service delivery
QuestGates has bought loss adjusting and claims management firm all-uk, marking its third acquisition of 2021.
All-uk specialises in handling third-party property damage, bus and coach, removers and self-storage claims.
The deal aims to complement the existing expertise within QuestGates' third party and transport claims units.
QuestGates managing director Chris Hall said: "We have achieved consistent and substantial growth since our incorporation back in 2003 by remaining true to our founding principles of combining technical expertise with a focus on customer service in niche, specialist areas.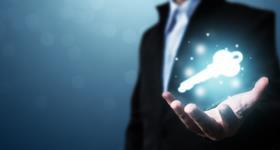 "While our growth has primarily been achieved organically, we have made and will continue to make strategic acquisitions where we identify businesses that share our culture and focus on innovation and service delivery.
"All-uk met those criteria in spades and will undoubtedly add to our existing expertise and client base."
All-uk managing director James Armson and the rest of the all-uk team will become part of QuestGates following the acquisition. They will report to the loss adjusting firm's director of third party services, Stuart Lansdown.
Armson added: "We wanted to find a new owner [that] shared our ethos [and] would value the additional expertise our team could bring to [its] existing team of professionals, as well as enabling us to enhance our service offering to our clients.
"The fact that all of our staff and clients have embraced the change with such enthusiasm confirms that we have made the right decision to become part of QuestGates."
Last month, QuestGates bought the remainder of Dublin-based Rossiter Claims Management Services and liability specialist Keating Claims Adjusters.