The first phase will see the insurtech unveil its health insurance plan for the self-employed
Simply Business has selected insurtech MGA Equipsme as its health insurance provider for its latest proposition.
Simply Business provides commercial insurance and will now be providing health insurance for the self-employed, their businesses and families.
The partnership means that small business owners can buy health insurance plans online via Simply Business.
Alan Thomas, chief executive of Simply Business, said: "Covid-19 is continuing to have a huge impact on all of us and that's especially true for small businesses. That's why we're delighted to partner with Equipsme to offer health services and insurance benefits to an audience who are so important to the UK's economic recovery.
"The new plan will allow our existing customers and new customers to be able to easily purchase their health plan online in minutes through our platform, alongside or separate to their business insurance needs."
This news follows Equipsme being oversubscribed in crowdfunding during the pandemic.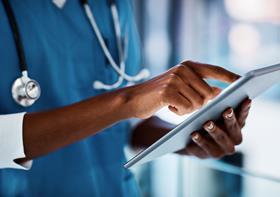 Meeting customer need
The first phase of the partnership will see the launch of Equipsme's health insurance plan for self-employed customers that do not have employees, meanwhile employing businesses will be able to purchase online from the second half of 2021.
Simply Business already has a 750,000-strong customer base.
Back in June 2020, it initially partnered with Equipsme to assess the appetite of its customer base for affordable health insurance, while directing customers to buy from the insurtech.
Equipsme's health insurance plans are backed by AXA Health and are designed for small businesses.
Equipsme's founder Matthew Reed said: "Now more than ever self-employed people and small businesses want to invest in looking after their own health, their family's health, and realise how closely connected the two are.
"We're incredibly proud of the product that we've developed to help surround business owners, their families and teams with the health and wellbeing professionals they need to get well sooner and stay well.
"It's been clear from our conversations with customers and our work with Simply Business so far that fast access to healthcare professionals is a priority that's here to stay."
Thomas agreed: "Small businesses are about so much more than premises and operations – they're about people. People with families, livelihoods and big dreams to protect. So, now more than ever, it's important to take care of the people who power small businesses."